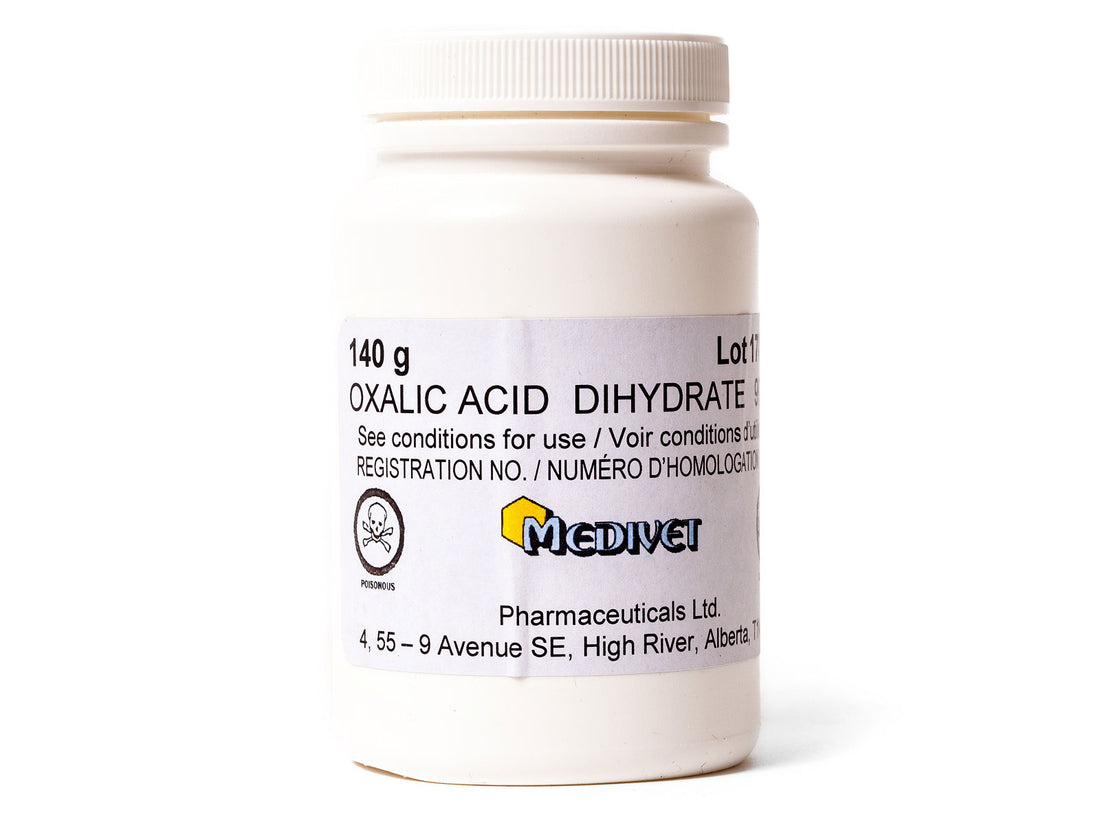 id:39526464880740,12:24.95
Oxalic acid 99.6% is for the control of Varroa mites in honey bee colonies. Apply in late fall to early spring when monitoring indicates treatment is necessary. Do not use when brood is present.
140g treats approx. 80 colonies, 1kg treats approx. 560 colonies
We DO NOT ship medications outside of Canada.
WEIGHT: 0.166 kg DIMENSIONS: 7 x 7 x 11 cm SKU: Med15B