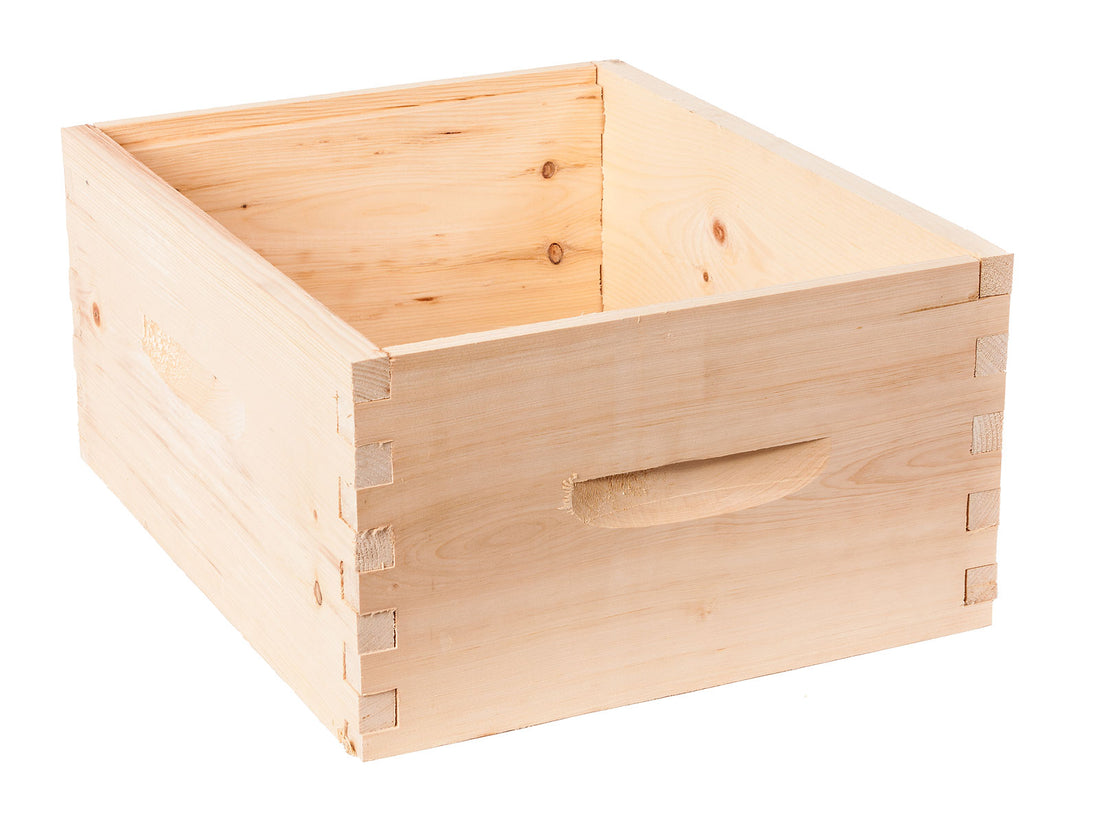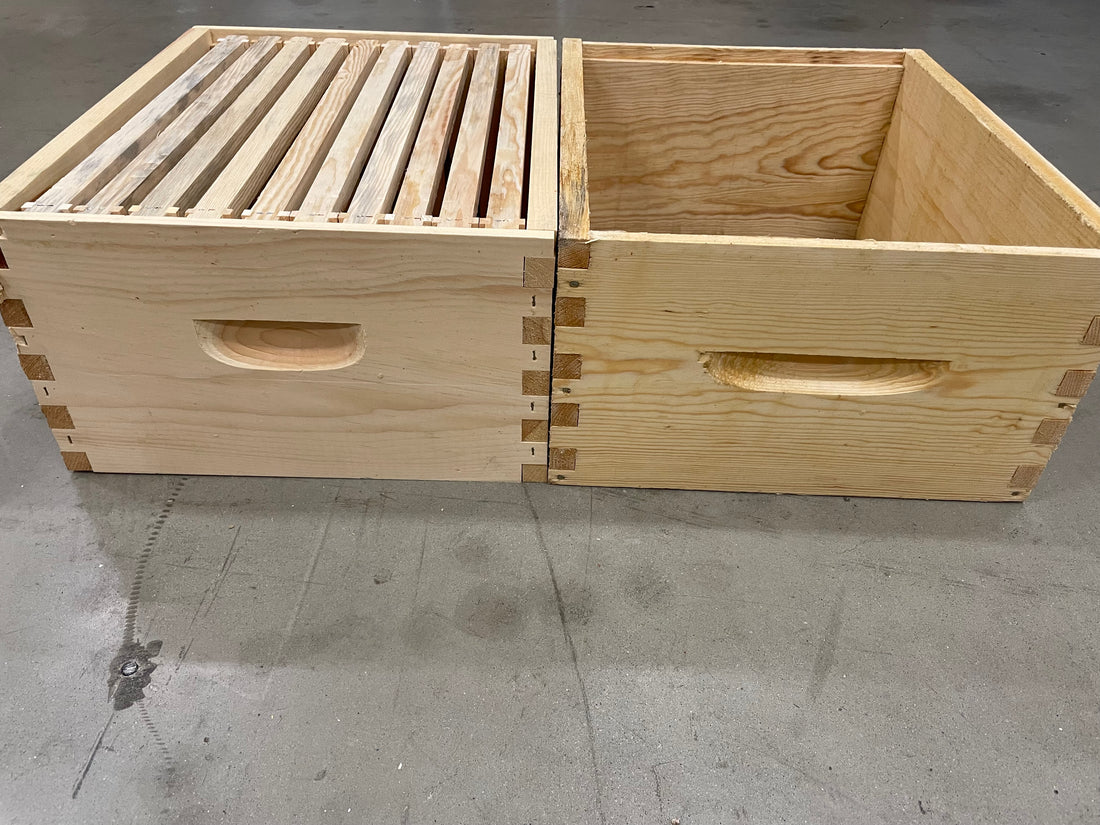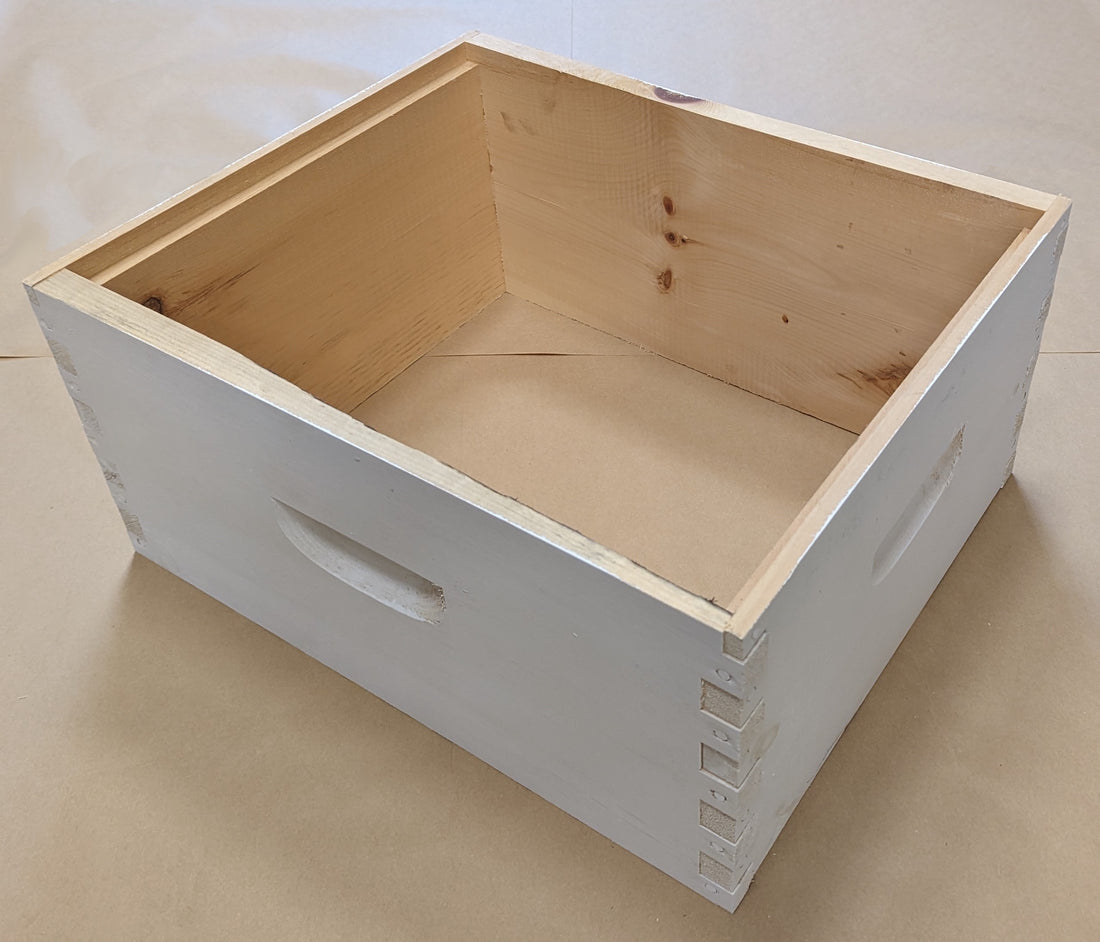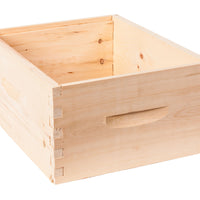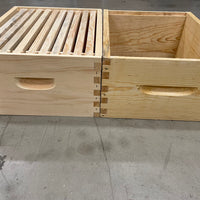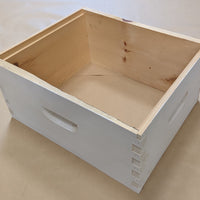 id:39835699773540,10:34,40:31,100:29
| Minimum Qty | Discount |
| --- | --- |
| Buy 10 + | Each $34 |
| Buy 40 + | Each $31 |
| Buy 100 + | Each $29 |
id:39835699806308,10:40,40:37,100:35
id:41306543325284,10:40,40:37,100:35
Pre-assembled Standard Langstroth Deep Supers ( 9 9/16″). Holds 10 standard 9 1/8″ langstroth frames.
Our supers are made with Canadian Pine and manufactured here in Canada! Finger joints ensure a good fit and longevity. Our supers are 7/8″ thick, which provide bees with more insulation than the standard 3/4″ thick supers on the market.
Available untreated, pre-waxed or painted.
Untreated boxes are assembled but otherwise unfinished, and are ready to receive your preferred external paint, stain or other weathering protection / finishing look before going out into the apiary!


Wax-coated boxes are ready to use the moment you receive them, and are a great option for quick supering, splits, and swarm capture. In the photos you can see an image which shows the untreated on the left and the waxed on the right.


Painted boxes are treated with white primer, and can either be put out into the field as-is, or are ready to receive your preferred paint colour as the finishing touch.
WEIGHT: 4.2 kg DIMENSIONS: 51 x 42 x 24 cm SKU: BB01A