FL2036 Asclepias - Butterfly Bush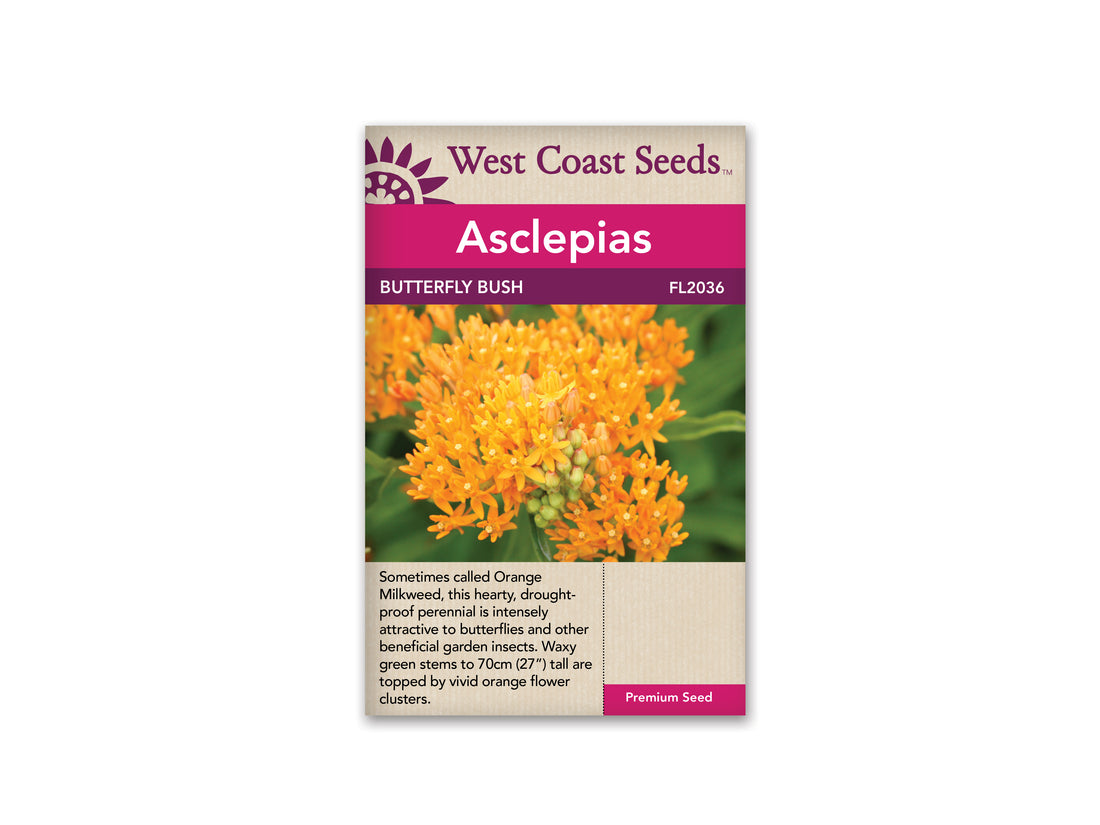 FL2036 Asclepias - Butterfly Bush
Asclepias tuberosa. Butterfly Bush Milkweed seeds, sometimes called Orange Milkweed, is a hearty perennial intensely attractive to butterflies and other beneficial garden insects. It is highly drought resistant, so useful for xeriscaping. Unlike other members of the Milkweed family, Butterfly Weed does not issue a milky sap when broken. Waxy green stems to 70cm (27") tall are topped by vivid orange flower clusters. Grown in small clusters, this plant attracts butterflies like no other, even in urban gardens. Flowers are followed by exotic looking fruits that release easy-to-harvest seeds. All milkweeds are useful, nectar rich food plants for butterflies, including the Monarch butterfly.

This is not the milkweed species that is used as a food plant by the Monarch caterpillar. That plant is A. incarnata, or Swamp Milkweed.
NOTE: All parts of the plant are harmful if swallowed. Asclepias leaves can be toxic to chickens, so plant out of range of foraging flocks.
Perennial

Perennial
Vivid orange flower clusters
Waxy green stems to 70cm (27") tall
Attracts butterflies
Non-invasive species