Mann Lake Automatic 3-Frame Extractor Motorized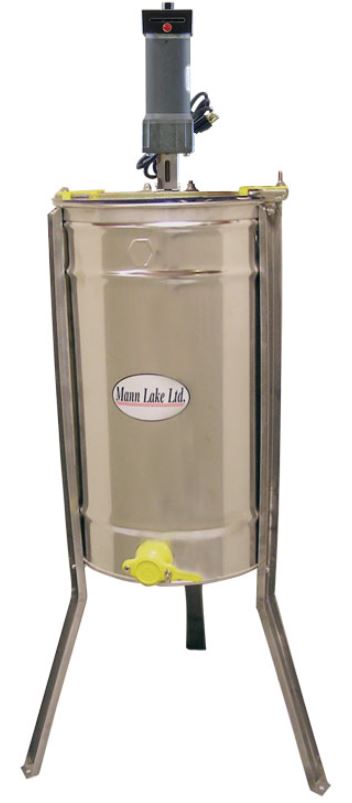 Mann Lake Automatic 3-Frame Extractor Motorized
26 gauge (.478 mm) stainless steel
Holds 3 deep, 3 medium or 6 shallow frames
Variable speed control unit
Gear driven, 110 volt motor
Detachable hand held control unit with maximum RPM of 300
1½" (3.81 cm) honey gate included
Weighs 52 lbs.
Shipping Details: Due to size this product will ship separate from any other items ordered. While most orders ship via Canada Post this item will be shipped via another carrier such as Canpar or UPS. Please note that depending on your location the cost of shipping will be more than the fixed rate - if it is we will call you to confirm final price before shipping.
WEIGHT: 54.0 kg DIMENSIONS: 51 x 59 x 112 cm SKU: EX02