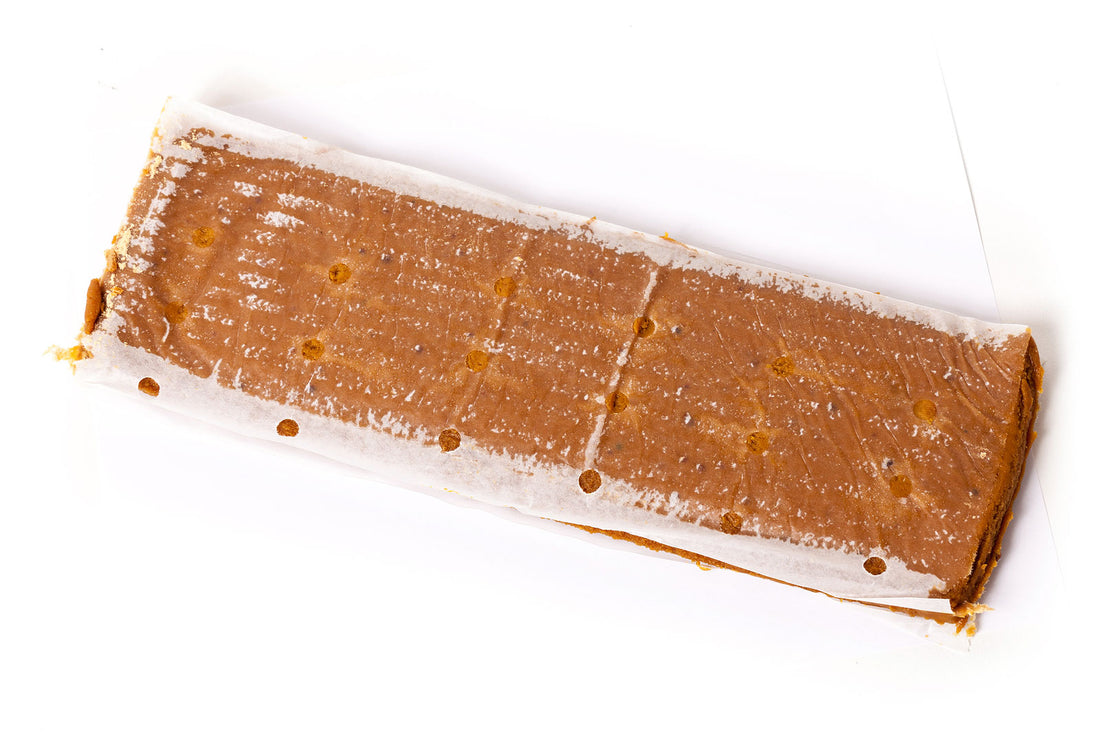 id:41982676697188,10:6.50,40:6.00,160:5.50
id:41982676729956,10:9.00,40:8.00,160:7.00
| Minimum Qty | Discount |
| --- | --- |
| Buy 10 + | Each $9.00 |
| Buy 40 + | Each $8.00 |
| Buy 160 + | Each $7.00 |
Your bees will love this nutritious pollen patty! While there are lower pollen percentage options out there, you will have no trouble getting your bees to take these down and maximize their brood production. Net Weight 1 pound patties.
Put into the hive to encourage spring build up, extend summer laying or to supply the hive with much needed food. Apply 1/3 to 1/2 of the patty at a time, or a full patty for colonies you want to build up rapidly.
The more you buy the less they cost you.
Standard 55% ON SALE:

(With Apis Biologix NOT on sale)
| | | |
| --- | --- | --- |
|  QTY | Regular Price: | Sales Price: |
| 1-9 | $9 | $7.5 |
| 10-39 | $8 | $6.5 |
| 40-159 | $7 | $6 |
| 160+ | $6 | $5.50 |
WEIGHT: 0.45 kg DIMENSIONS: 29 x 11 x 1.5 cm SKU: FEED01PLUSAB