Foundation -Wax/Wired Medium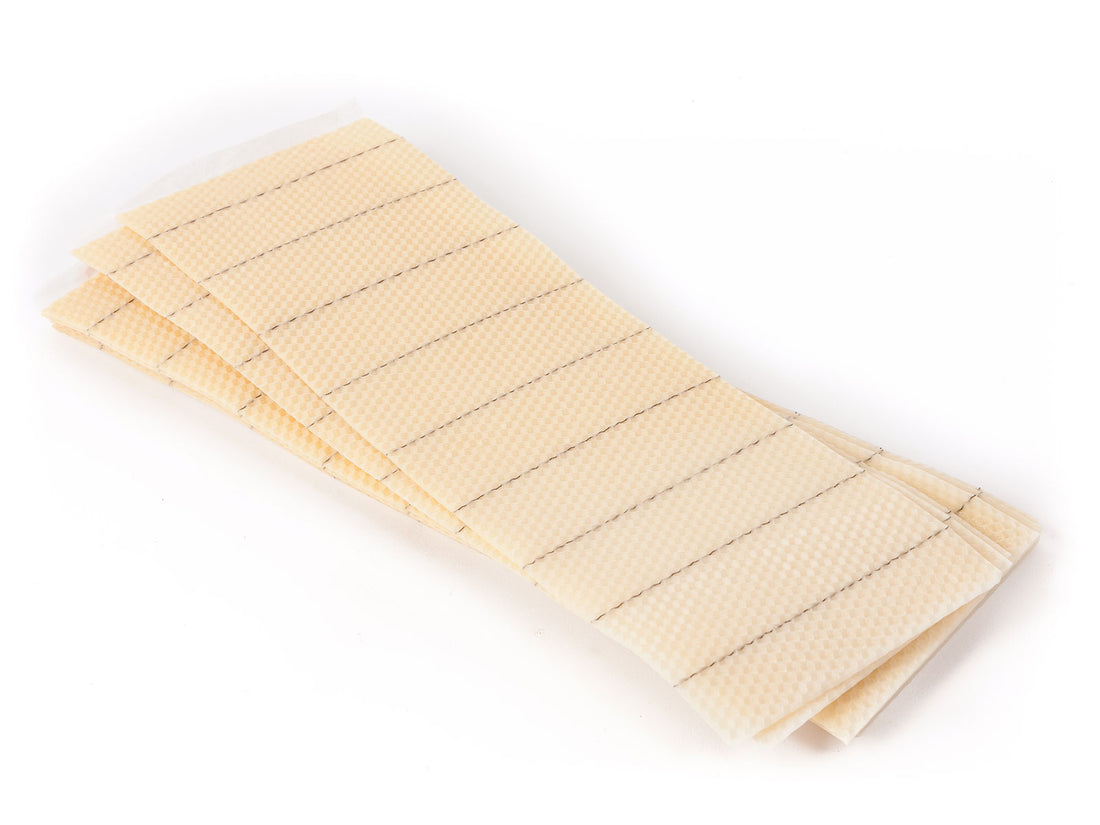 Foundation -Wax/Wired Medium
Clearing excess stock, product on sale.
Wax foundation is always the best and most natural way for bees to draw comb, this 5 5/8" standard foundation fits in a medium langstroth frame, the wire gives the foundation strength. It's recommended to secure foundations in with horizontal wire for support.
Can also be cut into strips and use as starter strips for foundationless combs.
Please note that this is a fragile item. Couriers provide no insurance for this item, and unfortunately if damage occurs in transit there is no compensation. Ships fully at customer risk.
WEIGHT: 0.046 kg DIMENSIONS: 45 x 16 x 0.5 cm SKU: BB14N