Apibox Midi (CLEARANCE, All Sales Final) -- REQUIRES MODIFICATION FOR USE IN LANGSTROTH HIVES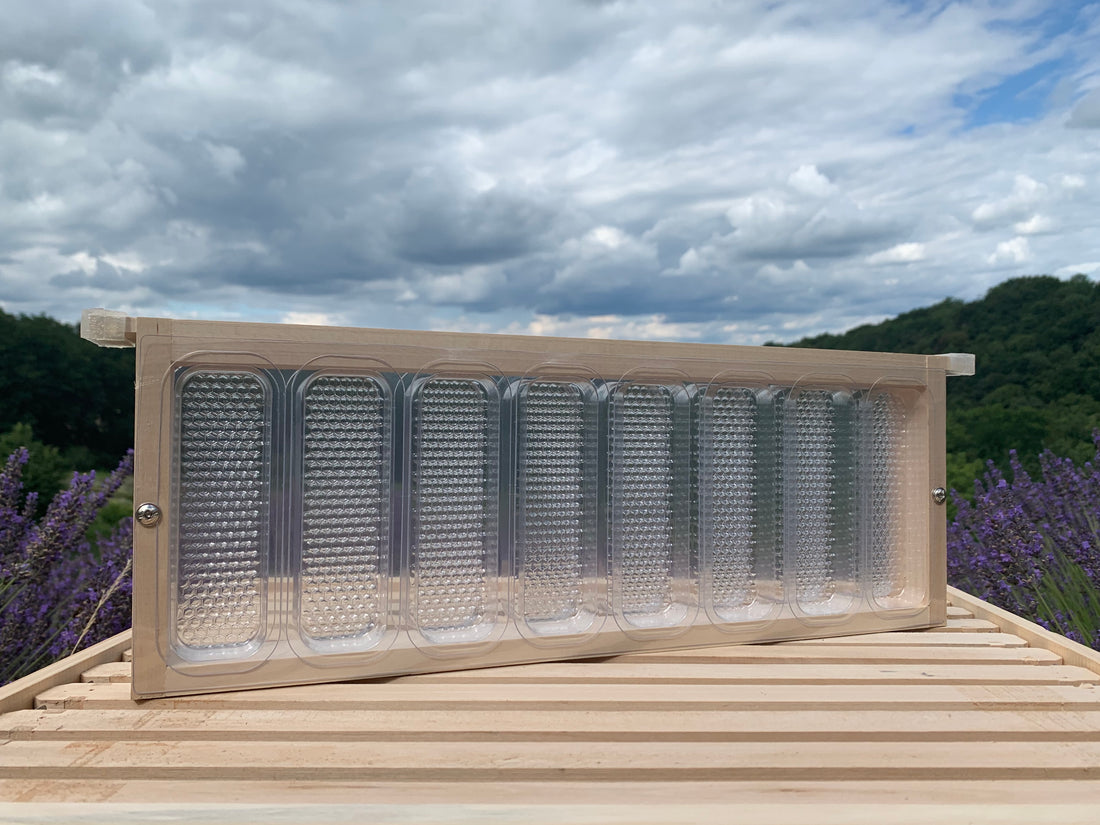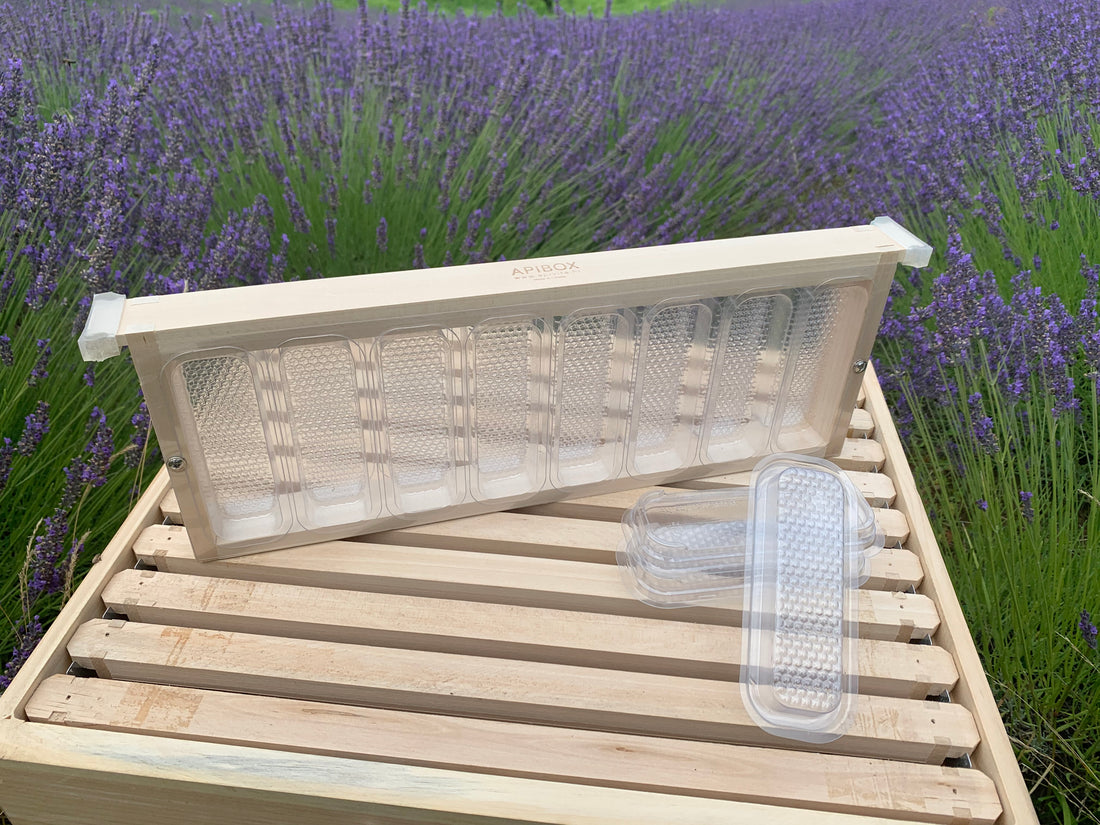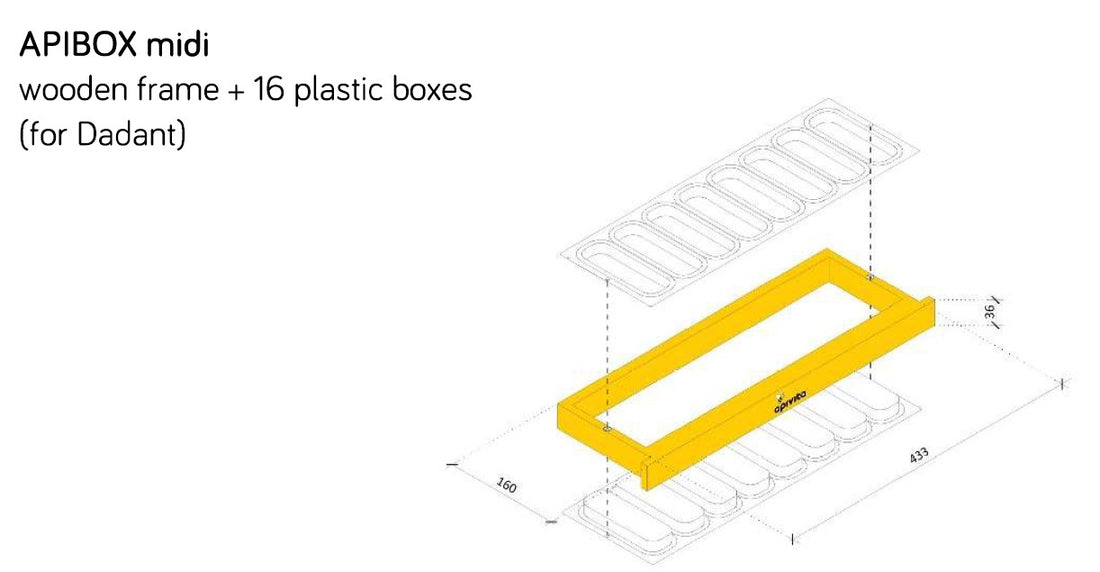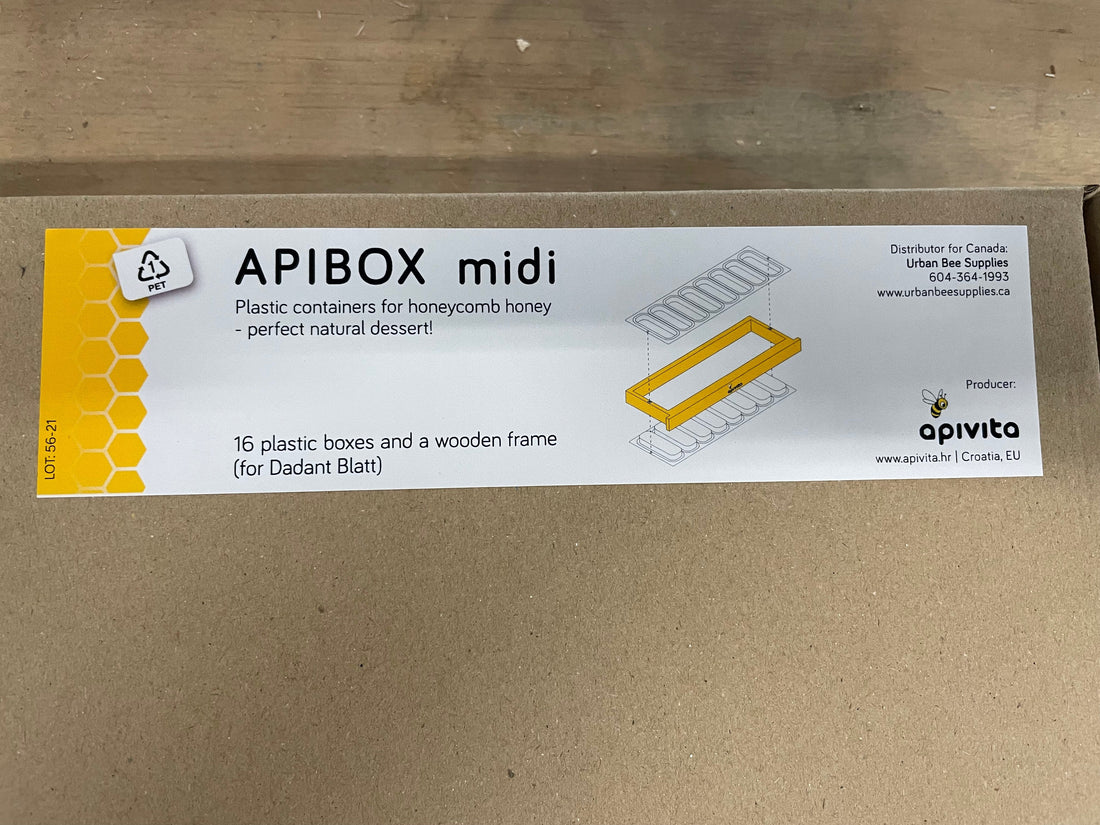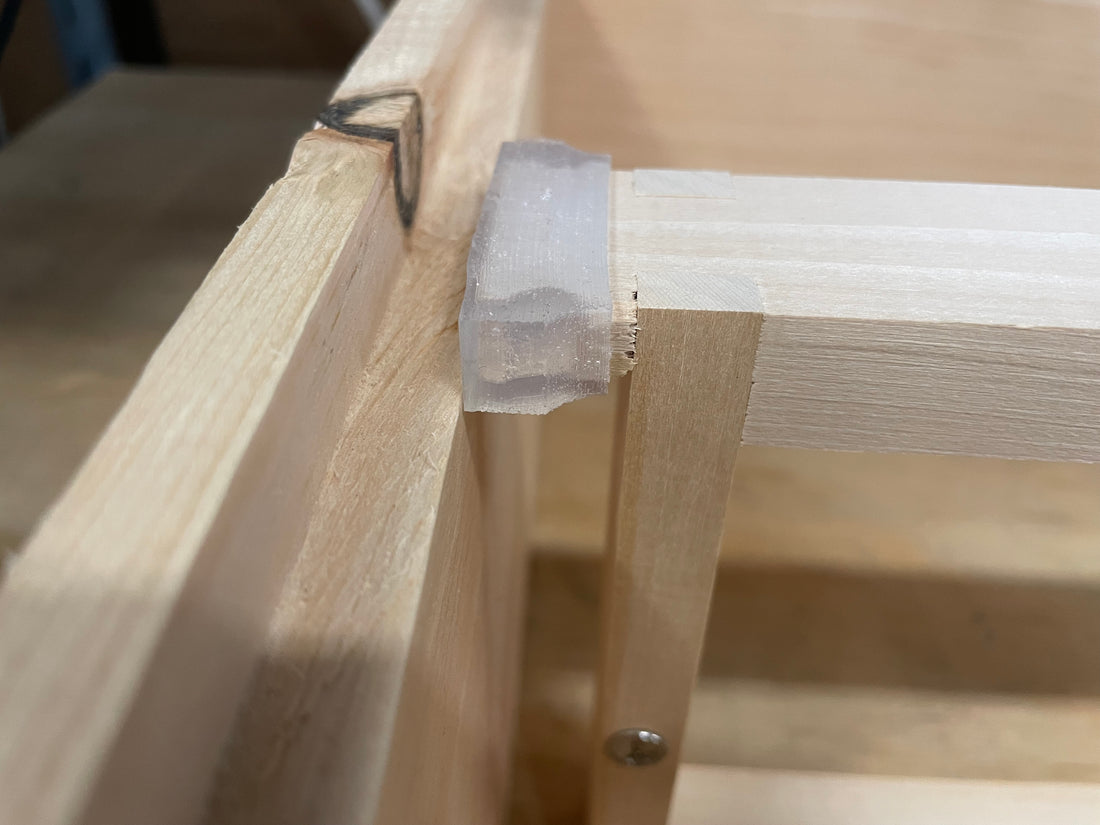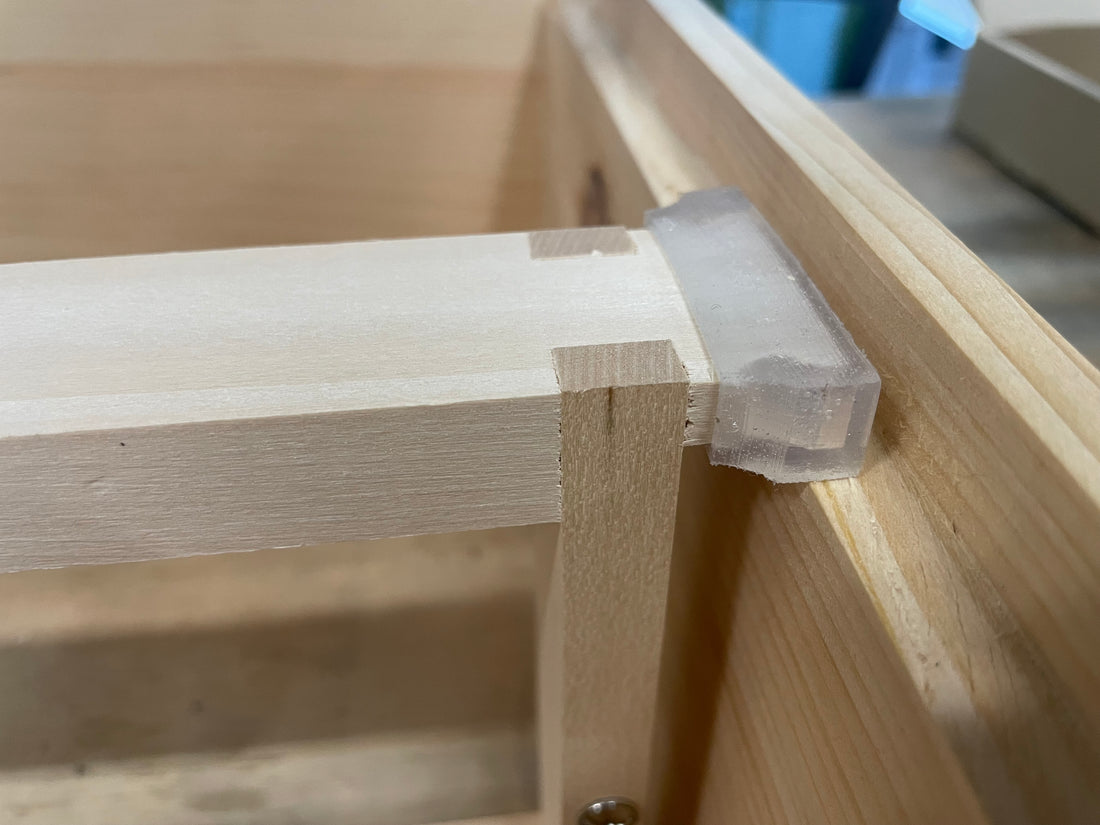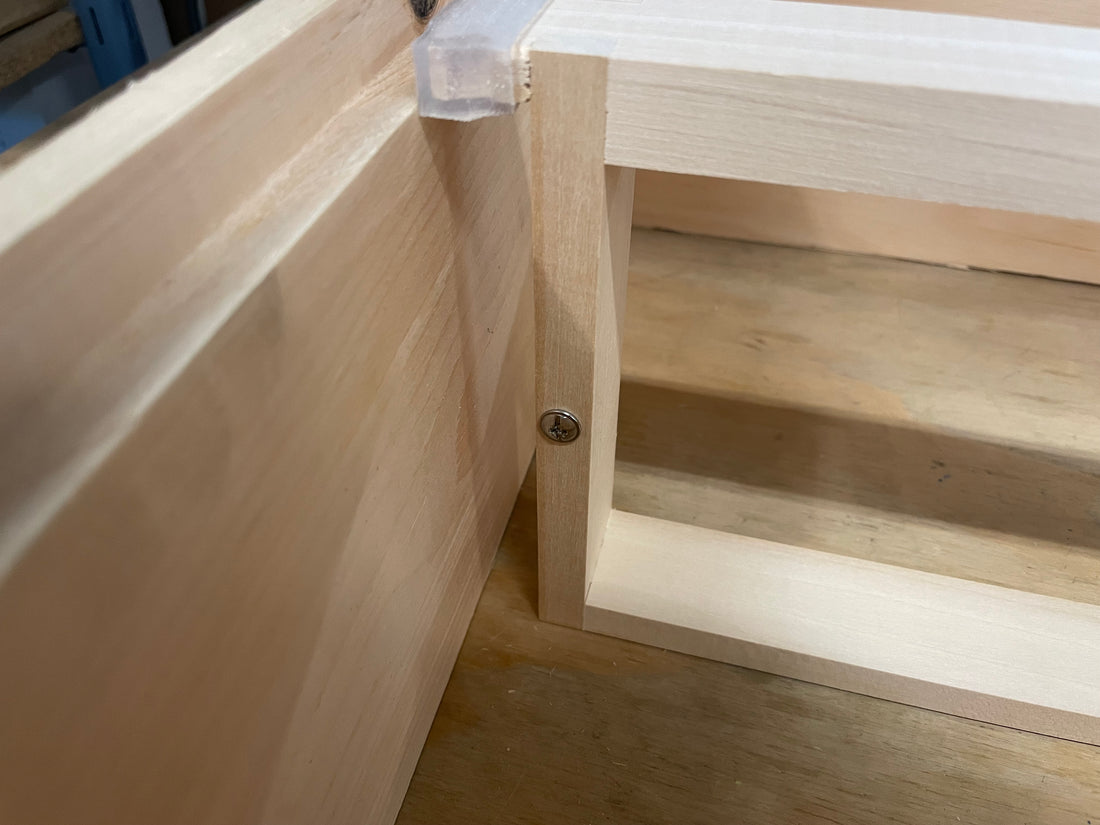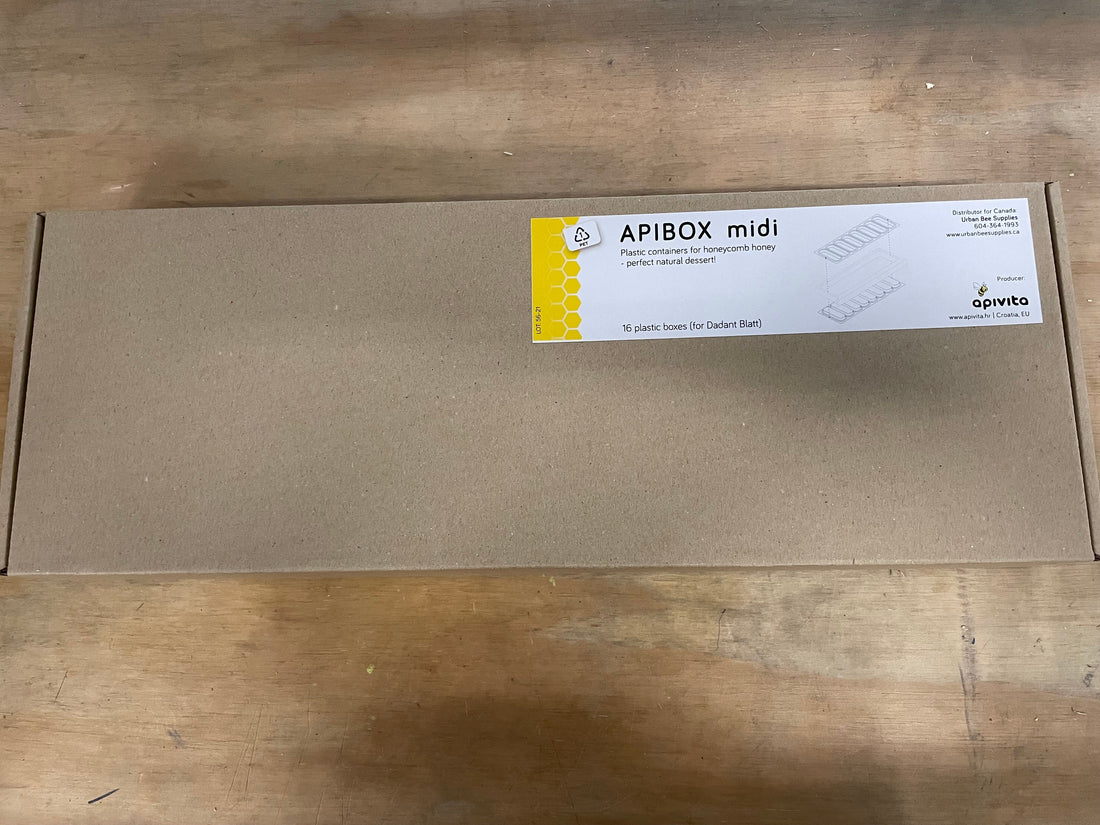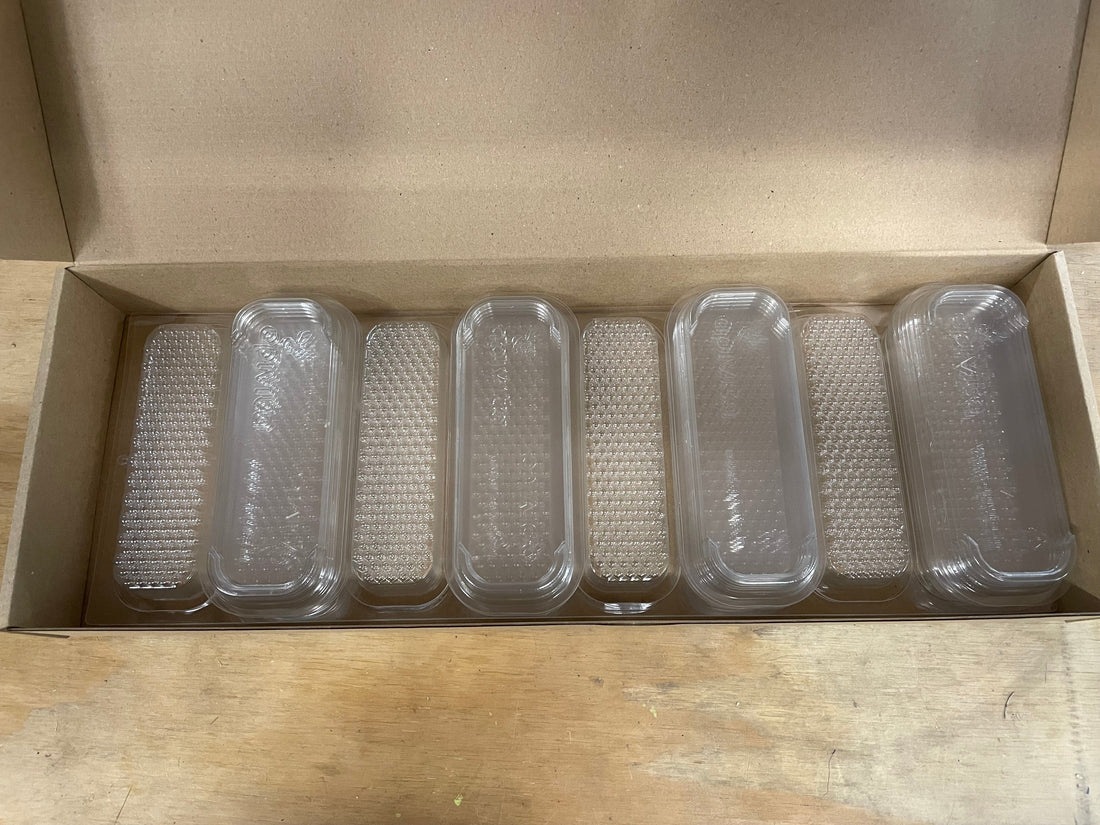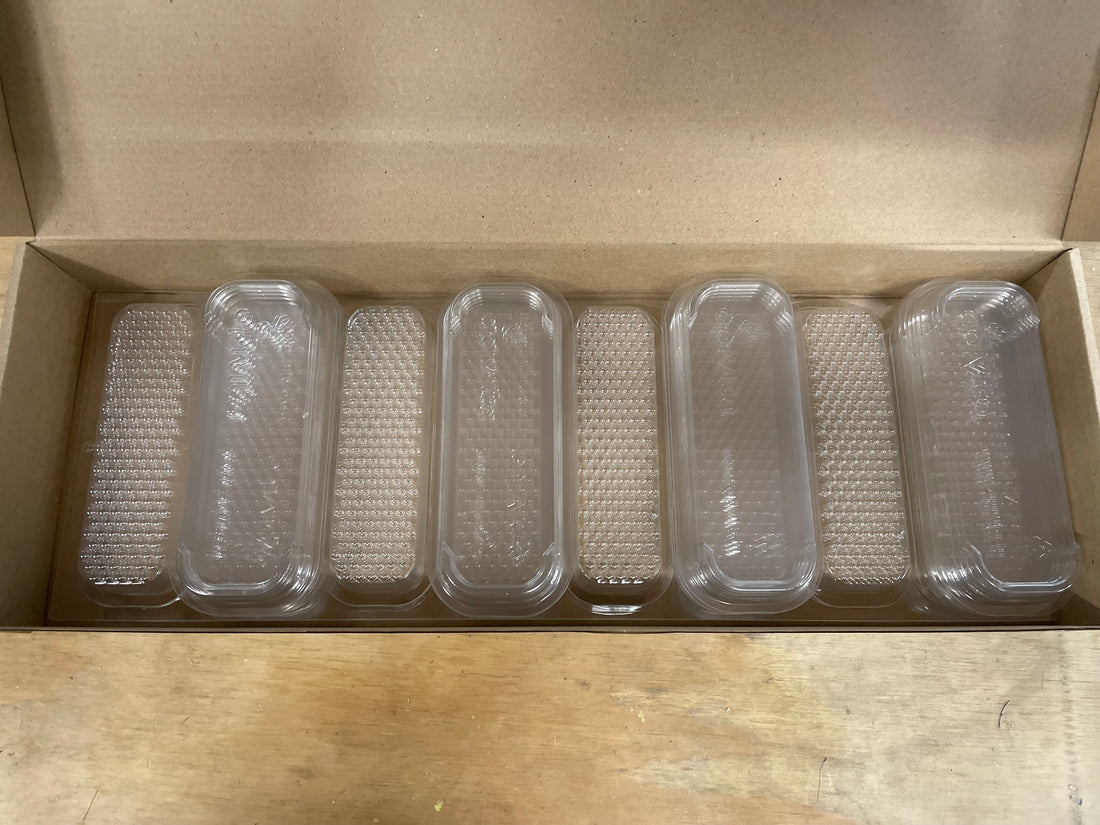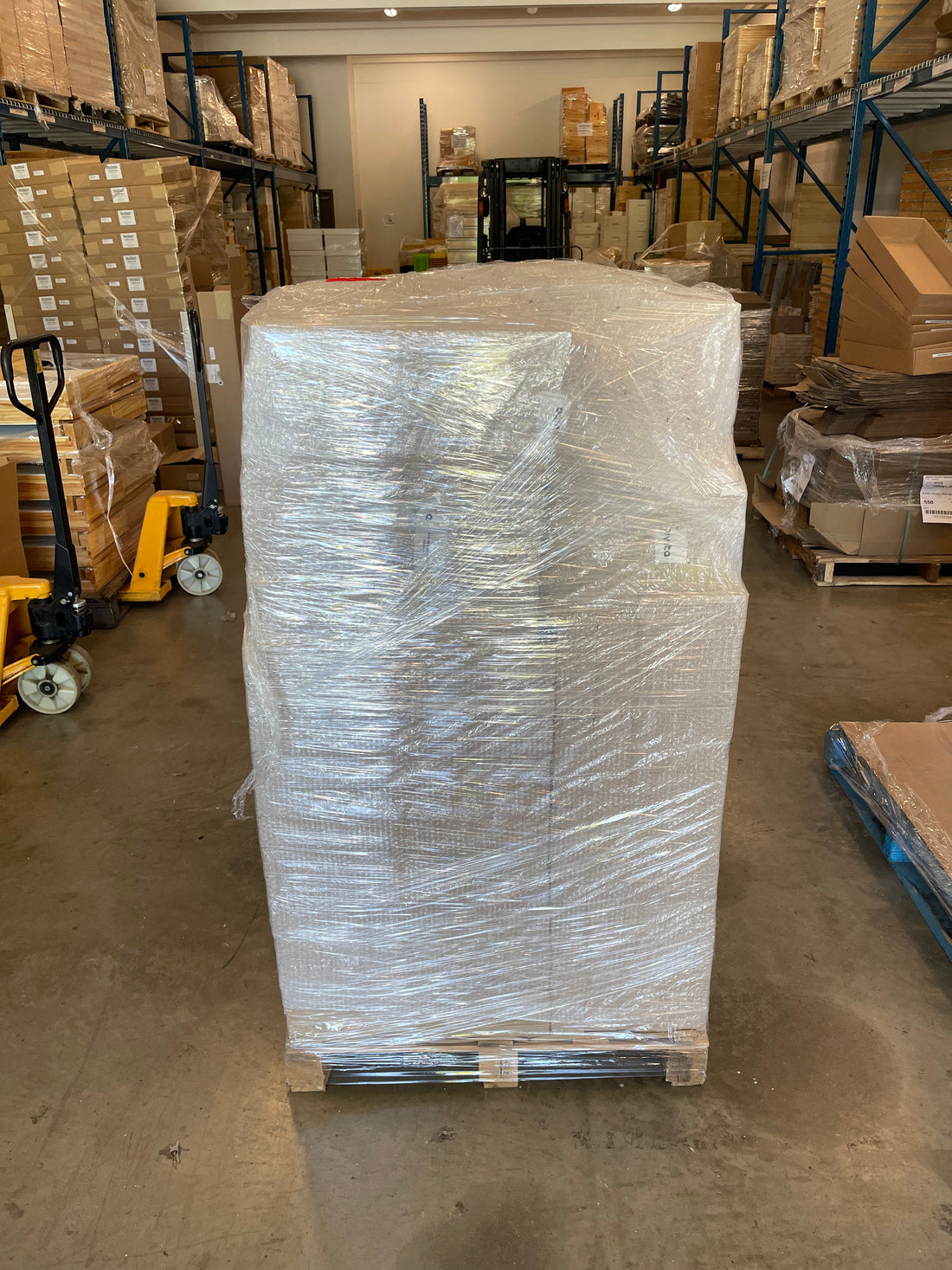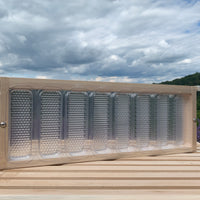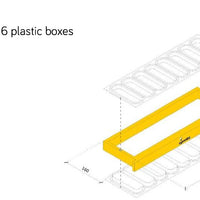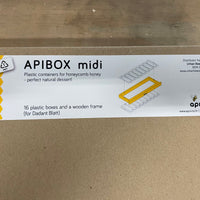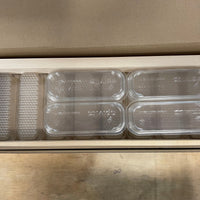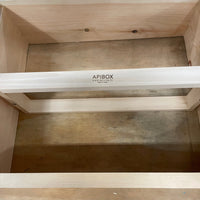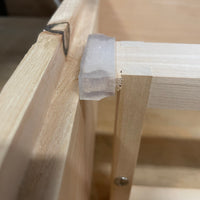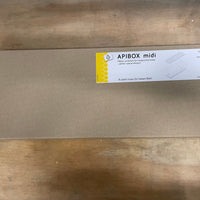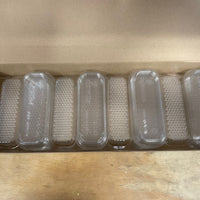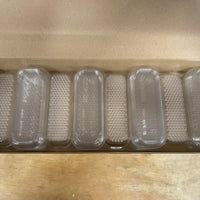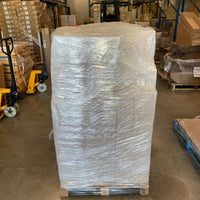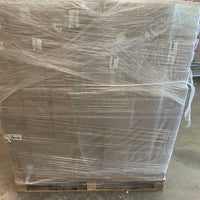 Apibox Midi (CLEARANCE, All Sales Final) -- REQUIRES MODIFICATION FOR USE IN LANGSTROTH HIVES
** IMPORTANT NOTE: The Apibox Midi is NOT for use in Langstroth colonies, though with slight modification you should be able to use it in medium sized langstroth supers. If you are interested in Langstroth-compatible options that do not require modification see: https://urbanbeesupplies.ca/products/apibox. In the photos you will be able to see how these frames fit into a langstroth super, which shows how they can be added even without modification, but have to be placed carefully. **
These frames are intended for use with Dadant style honey boxes. Their dimensions are in the photos; Height: 160 mm, Width: 433 mm, frame thickness: 36mm. Please pay close attention to these dimensions prior to purchasing. Some beekeepers refer to shorter langstroth boxes as 'dadant' which could be a source of confusion; these frames will not fit langstroth boxes perfectly without modification as the frame is too short. If you wanted to use these in a langstroth box you would have to either modify the receiving box or modify the frame, or you will have to place and handle carefully when adding to your medium langstroth supers; these frames do just fit in a standard langstroth medium box if placed correctly, but because the bars are slightly too short they are prone to slipping without modification.
We want to try to clear this product out as a single SKID. This skid includes 150x Apibox Midi PLUS 100x Apibox Midi Refills. We have put this skid on clearance sale at 60% off of retail price. ALL SALES FINAL. Contact Us if you want to arrange shipping, and we will provide a freight quote.
---
Plastic containers for honeycomb honey – perfect natural dessert!
Apibox is a set of plastic PET boxes and a wooden frame in which they are placed. Apibox wooden frame is thicker than the standard one so it can carry two rows of boxes. The bottom of the box has honeycomb texture on which bees continue to build honeycomb, without the need to insert a part of honeycomb foundation or wax. When boxes are filled, they are taken out easily, closed with the lid and ready to be sold as a natural dessert.
WEIGHT: 150.0 kg SKU: BB17MDSKID