Beeswax Food Wraps - Assorted 3 Pack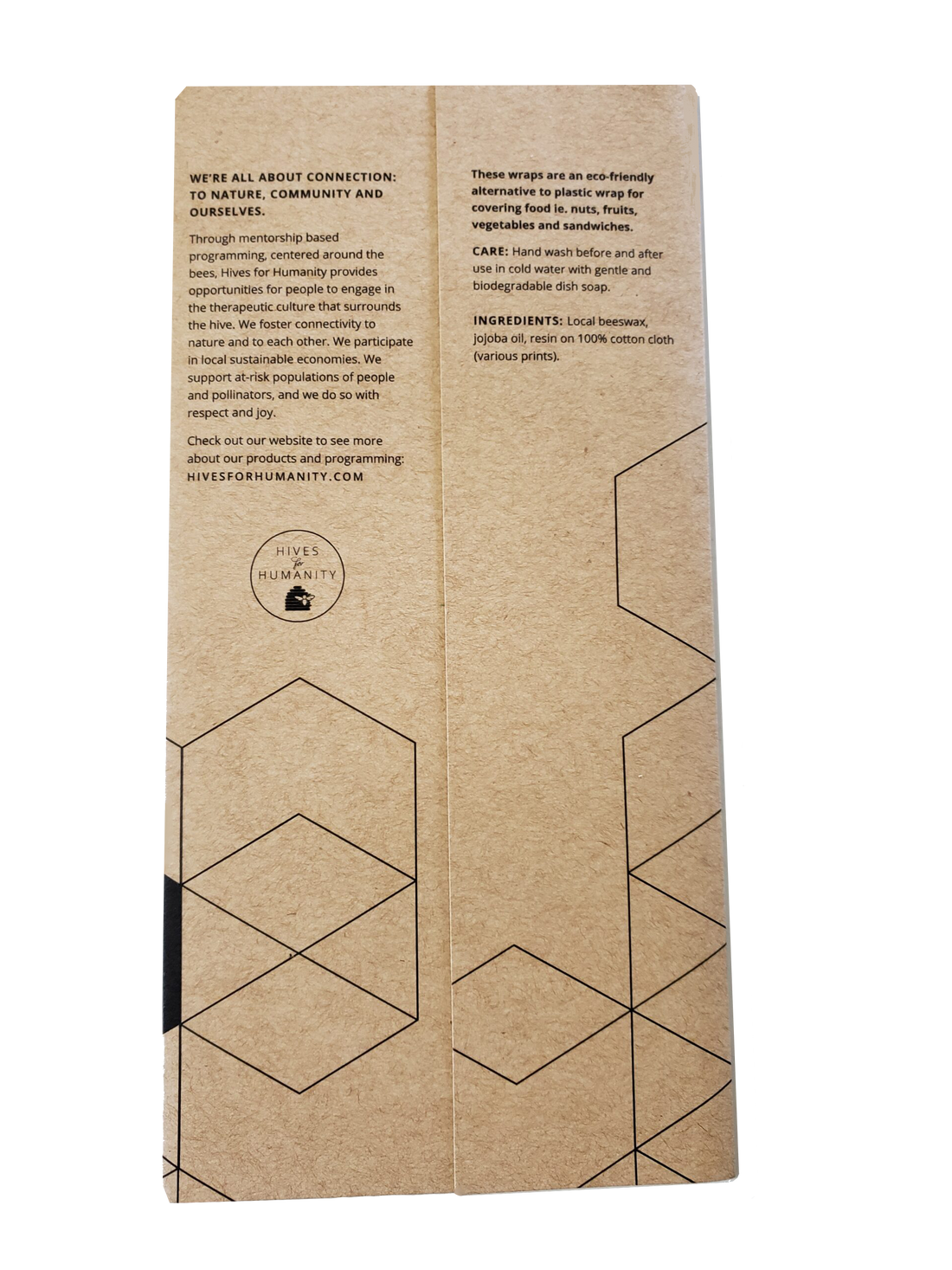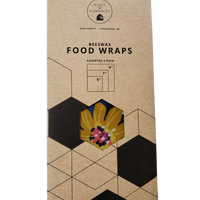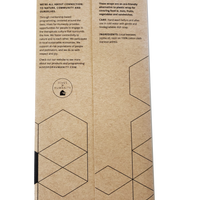 Beeswax Food Wraps - Assorted 3 Pack
These wraps are a natural and sustainable alternative to plastic wrap for covering food ie. nuts, fruits, vegetables and sandwiches. They are plastic-free, antibacterial and reusable for one year or longer.
Cloth pattern will vary from batch to batch.
Each pack contains:
1 Large wrap (9" x 9")
1 Medium wrap (7" x 7")
1 Small wrap (5" x 5")
*Ingredients: Local beeswax, tree resin and organic jojoba oil on 100% cotton cloth.
**Care: After each use, hand wash in cold water with gentle biodegradable dish soap.
WEIGHT: 0.07 kg DIMENSIONS: 21 x 13 x 1.5 cm SKU: FWH4H