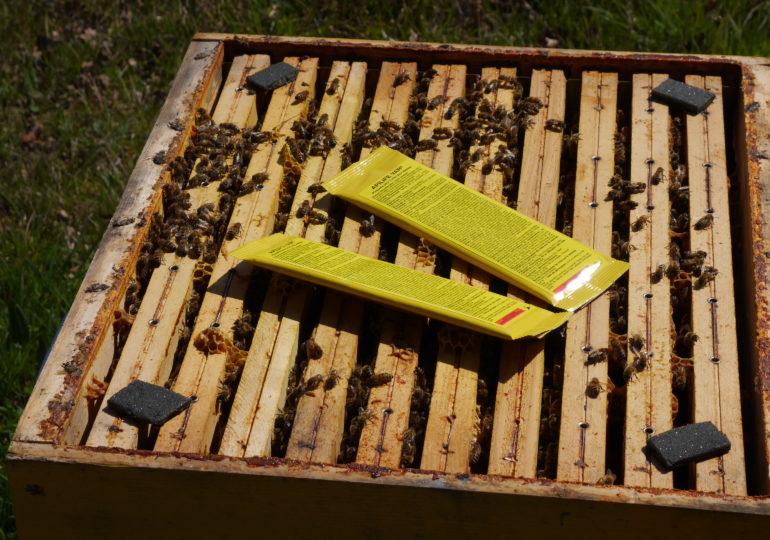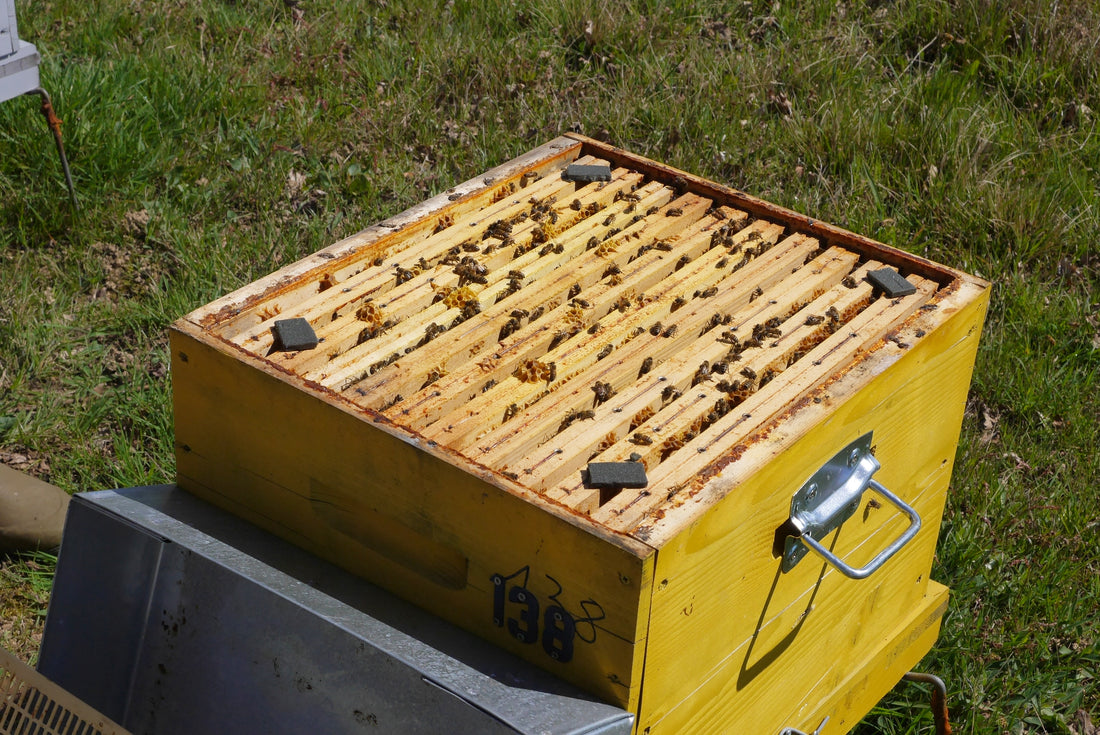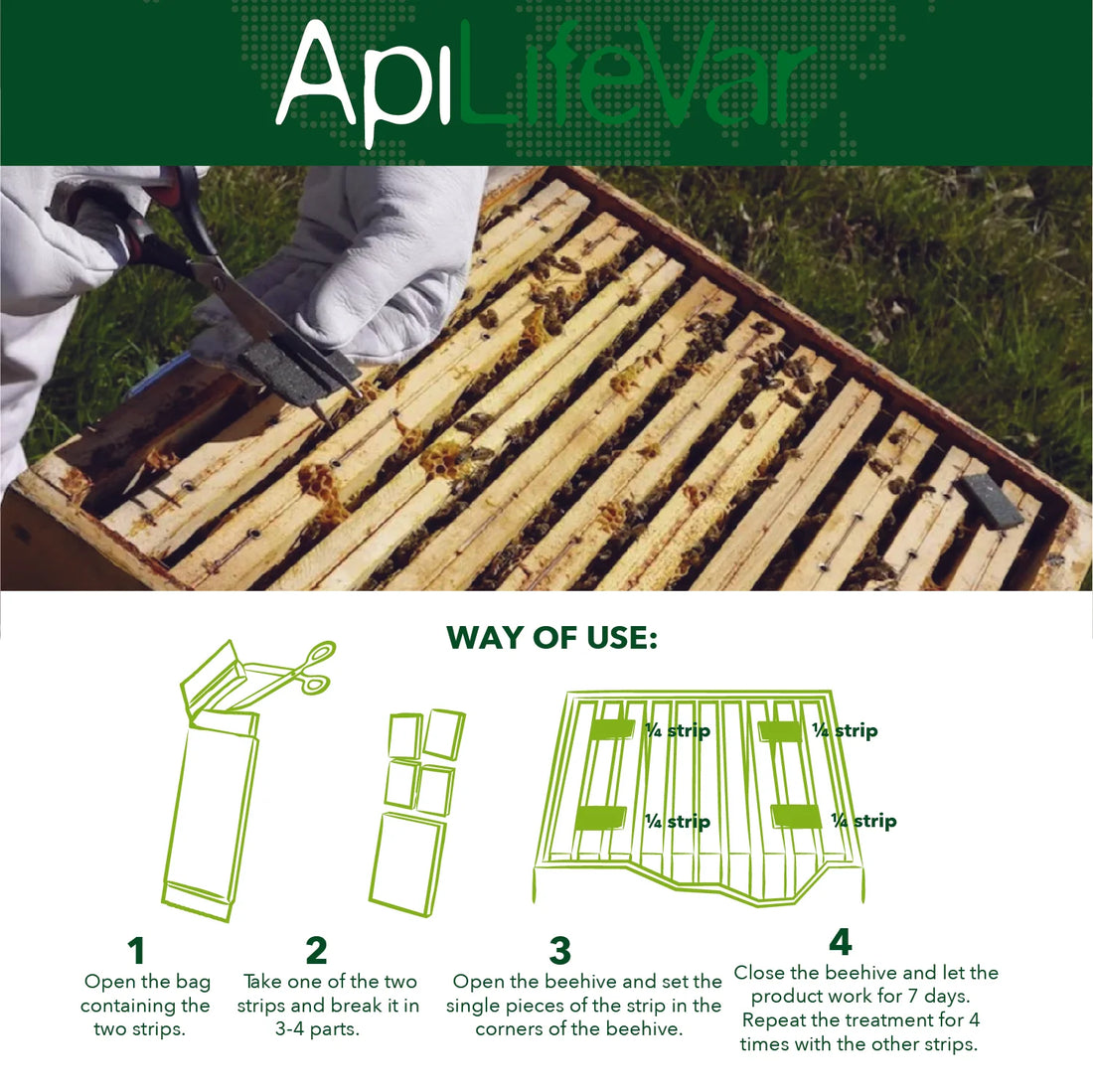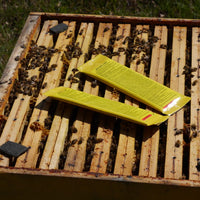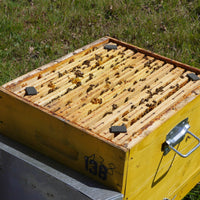 15:10.00,60:9.00,150:7.50
| Minimum Qty | Discount |
| --- | --- |
| Buy 15 + | Each $10.00 |
| Buy 60 + | Each $9.00 |
| Buy 150 + | Each $7.50 |
NOTE: YOU NEED 3 TABLETS (1.5 BAGS) PER HIVE TO ENSURE A FULL TREATMENT. For example, if you have 2 hives you will need 3 bags in total.
A synergy of 4 natural ingredients to keep your bees healthy

---
ApiLife Var is an effective natural treatment against varroa mites based on thymol, eucalyptus oil, L-menthol and camphor.
It is well tolerated by honey bees and demonstrates high efficacy against varroa mites, even with cooler temperatures where other thymol-based treatments tend to be less effective or have more side effects. ApiLife Var is a great asset to rotate miticides during the season and can be integrated in an annual treatment schedule.
Download Info Leaflet here: http://www.veto-pharma.com/wp-content/uploads/2022/02/Apilifevar_Brochure_US_Canada_2021.pdf
How to use ApiLife Var:
What makes ApiLife Var so special?
---
There are three main advantages of using ApiLife Var to naturally control your varroa mite infestation:
ApiLife Var contains a lower dosage of thymol compared to other treatments and is designed to reduce side effects without a loss of efficacy.
ApiLife Var provides an optimal release of thymol by contact and evaporation, leading to an increased efficacy of the treatment.
With ApiLife Var, there is no need for extra space to install the treatment on the top bars!
ApiLife Var keeps the mites away, even in cooler conditions
---
Research data from Italy and Germany have shown that ApiLife Var is consistently effective under various climatic conditions.
In the same study, the other thymol-based treatments tested were less effective in cooler temperatures or resulted in problems regarding tolerability by the bees (reduced population strength).1
Another study conducted in Germany demonstrated superior efficacy of ApiLife Var compared with the other thymol treatments tested.2
WEIGHT: 0.2 kg SKU: Med04