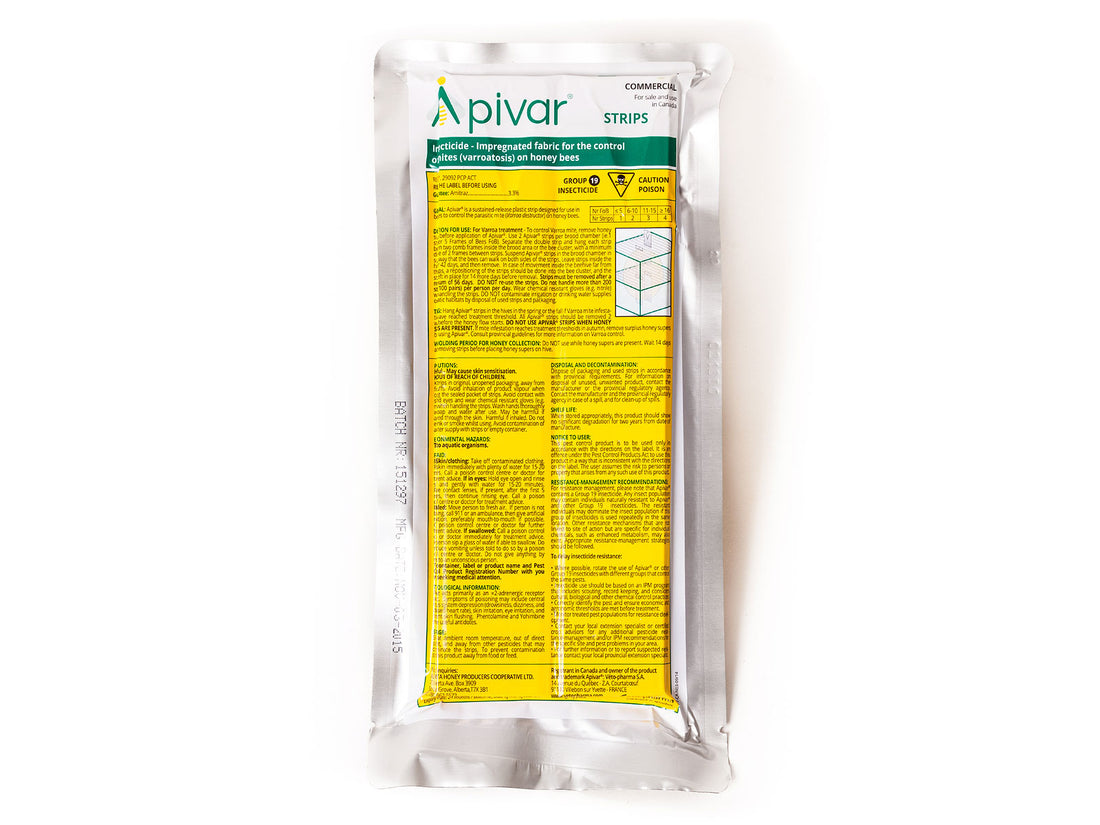 id:41378794537060,5:225,10:218,50:212
We are receiving an introductory discount for the new 4 packs of Apivar and are passing that along to customers in the form of an opening sale. The regular prices listed reflect expected pricing once we run out of our introductory stock.
Apivar is used in the hive when there are unmanageable levels of varroa mites within the hive. 2 strips are needed for each brood box. Follow directions carefully. This product has no temperature regulations, ideal for treatment when other acids can't be used. Apivar is a chemical varroa mite control that uses Amitraz.
We DO NOT ship medications outside of Canada.
Please indicate package size.
WEIGHT: 0.16 kg SKU: Med01E