Artisan 5-Frame Cedar Nuc Box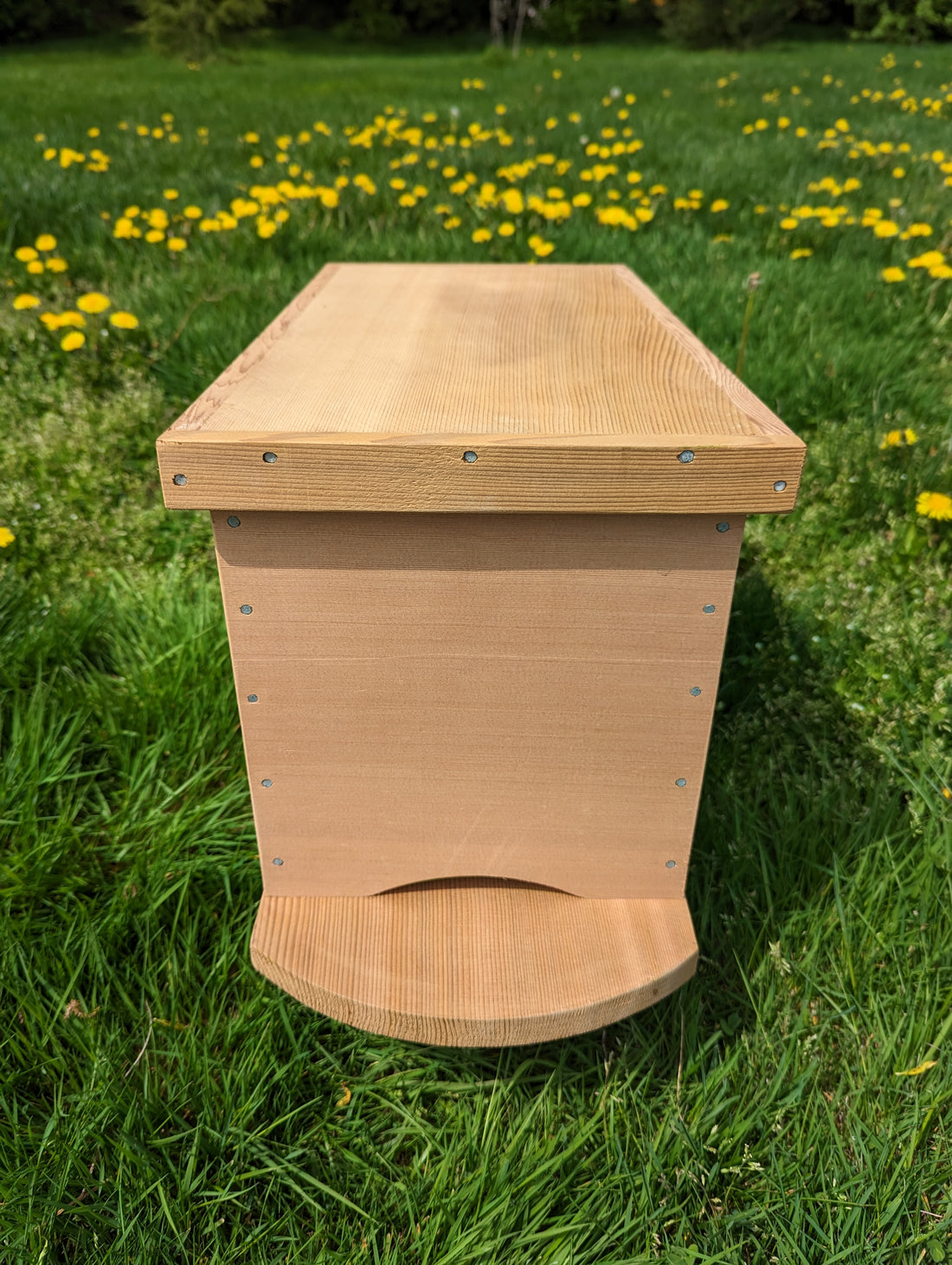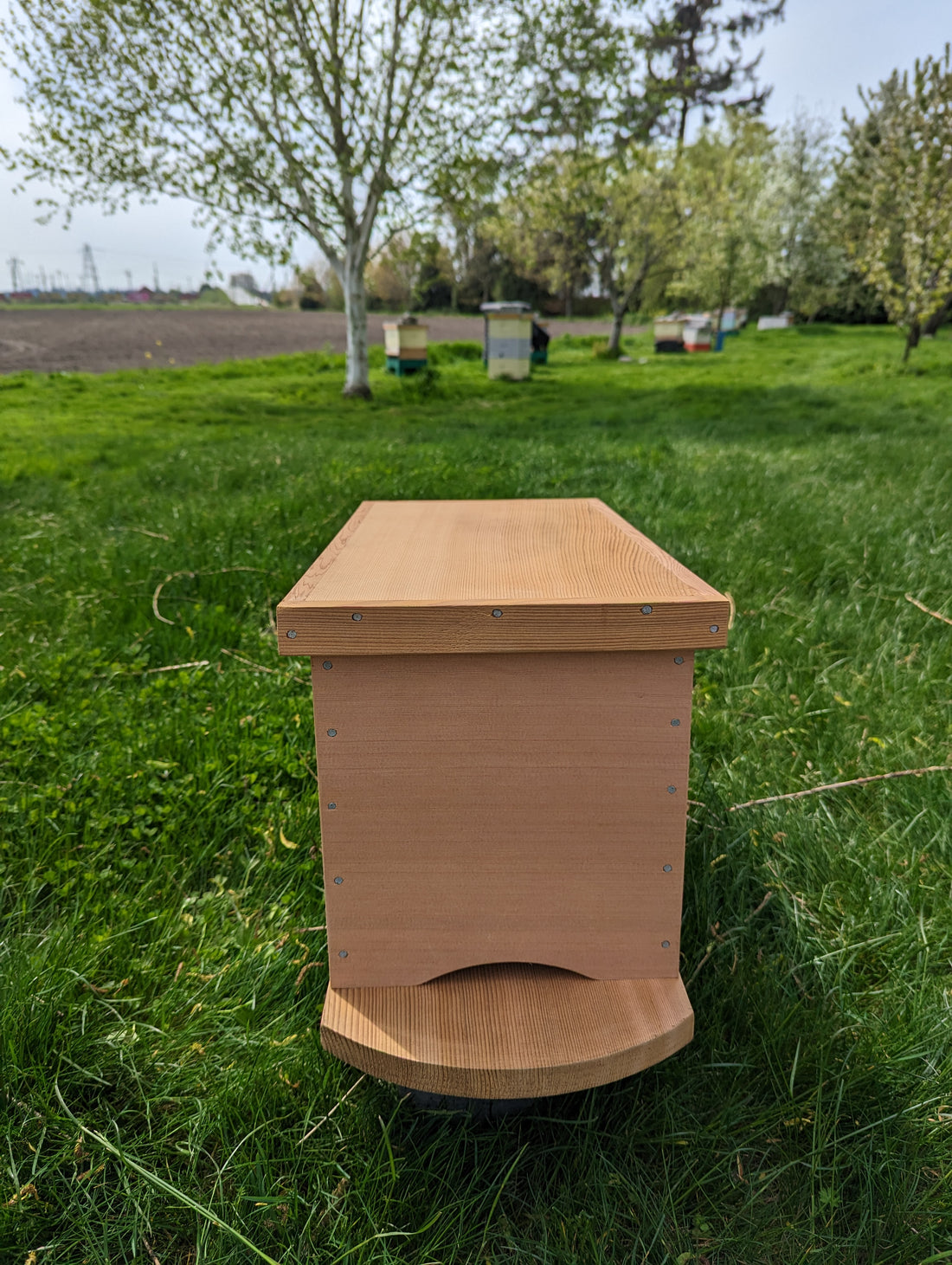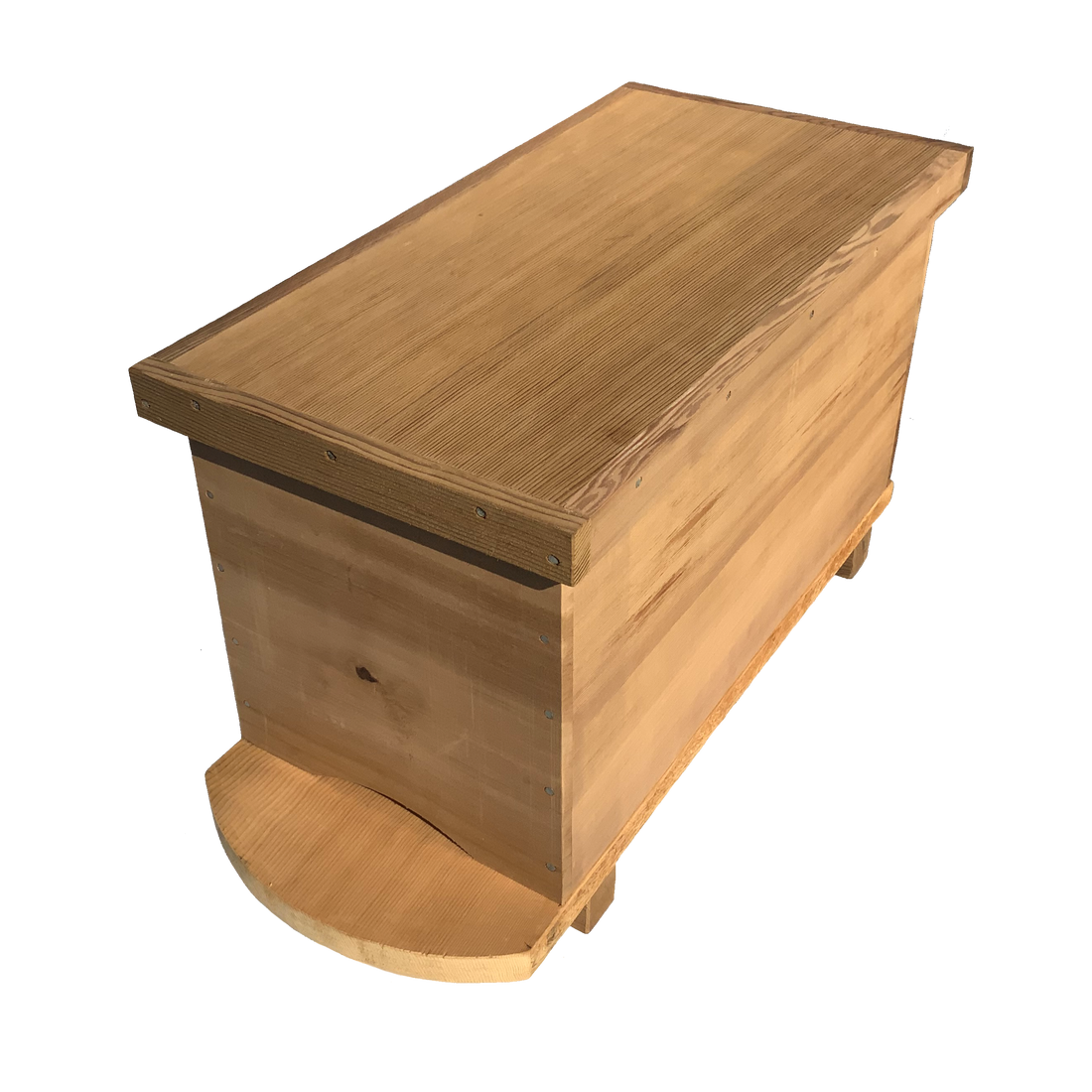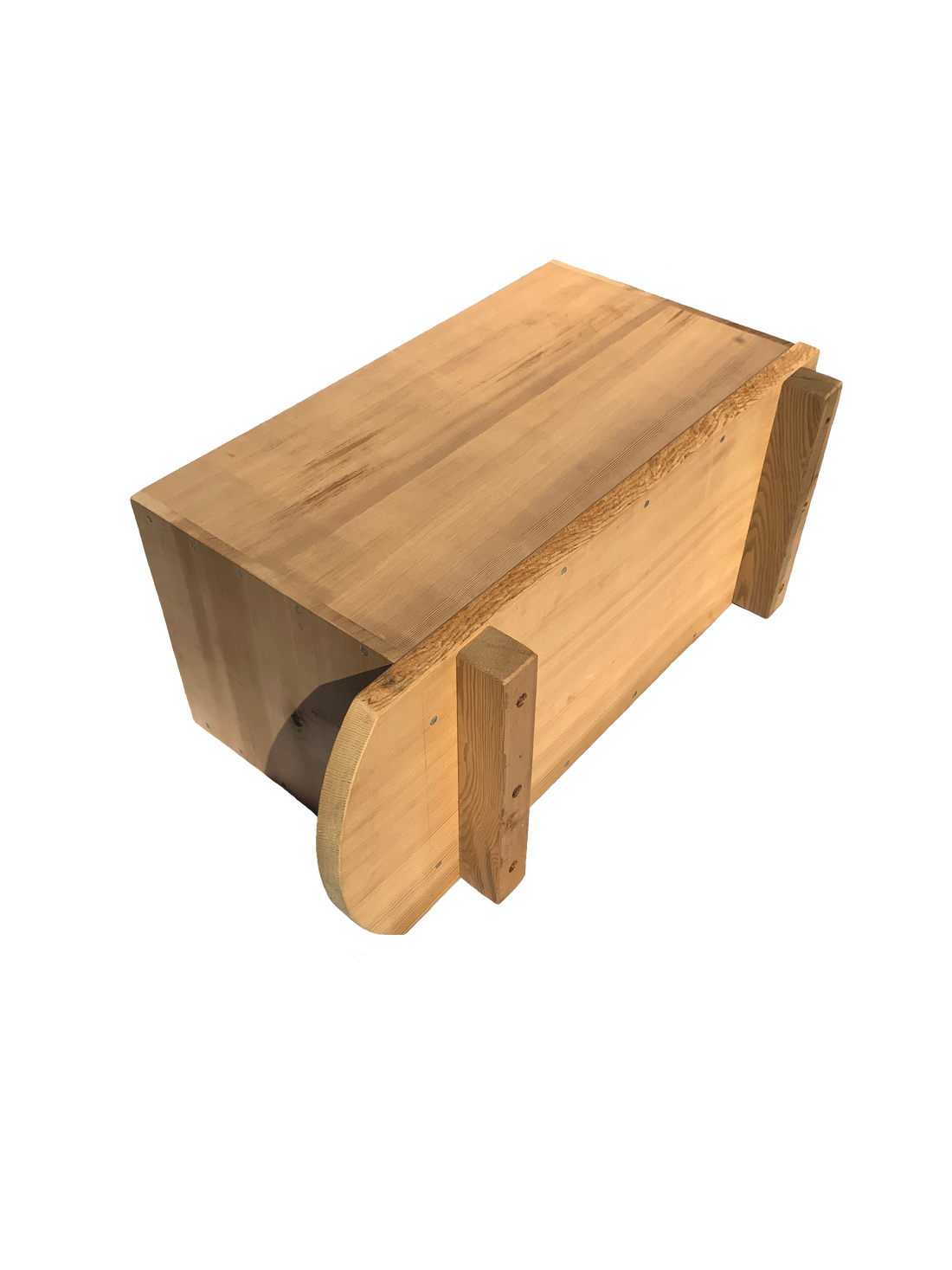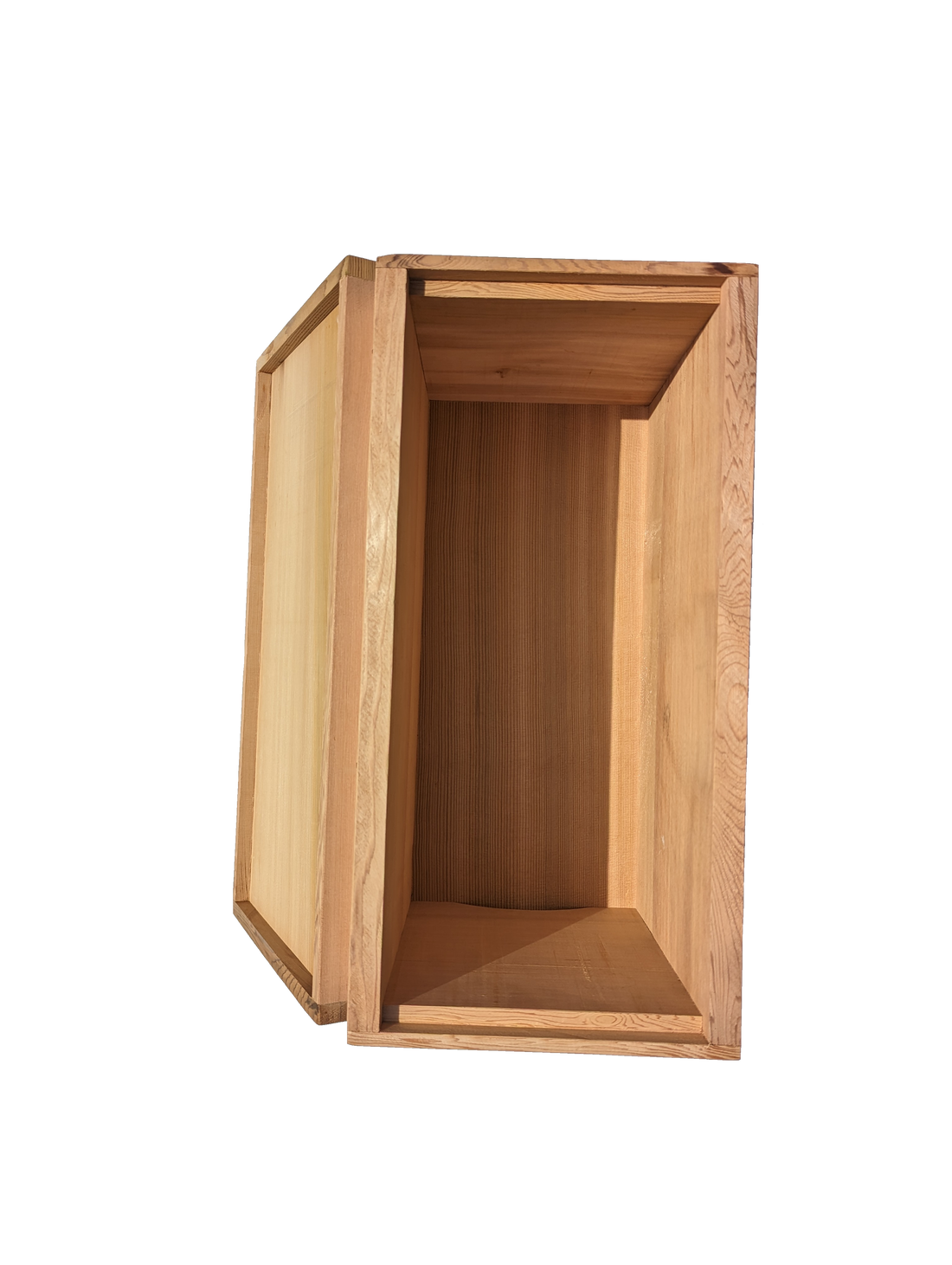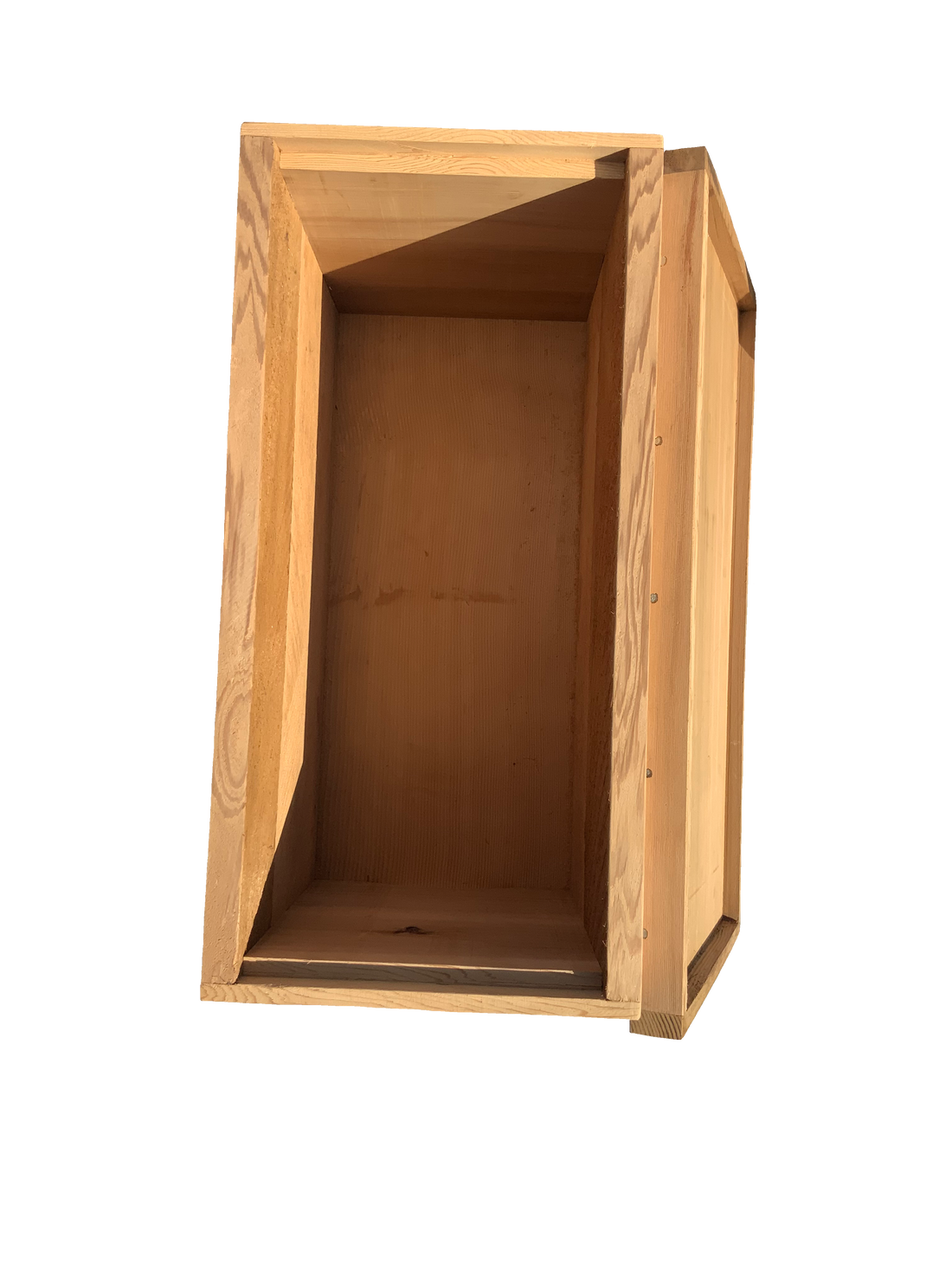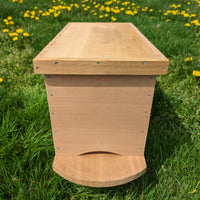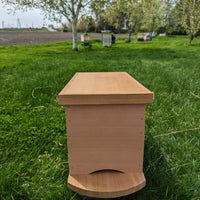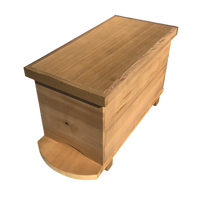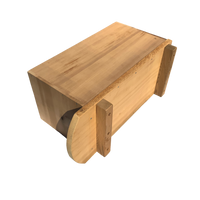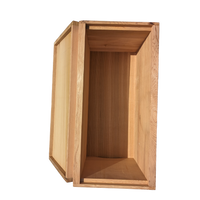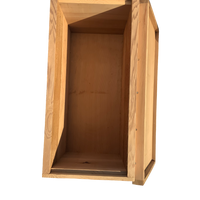 Artisan 5-Frame Cedar Nuc Box
This 5-frame cedar nuc box is hand-made off of Vancouver Island by a local artisan using BC lumber. The artful design is perfect for the backyard apiary, or any setting where visual appeal is a priority.
The bottom board comes screwed into the body.
Cedar is an excellent material for hive bodies, having great longevity and resistance to decay.
Over time, cedar ages to a silver-grey, which is also very pleasant. However, to maximize the longevity of your cedar nuc box consider applying a transparent or semi-transparent stain that is water-repellent, which will also maintain the richer original colour of the cedar.
This nuc box is a great candidate for use of a canvas or burlap inner cover.
WEIGHT: 5.75 kg SKU: Nuc08