FL3852 Asclepias -Showy Milkweed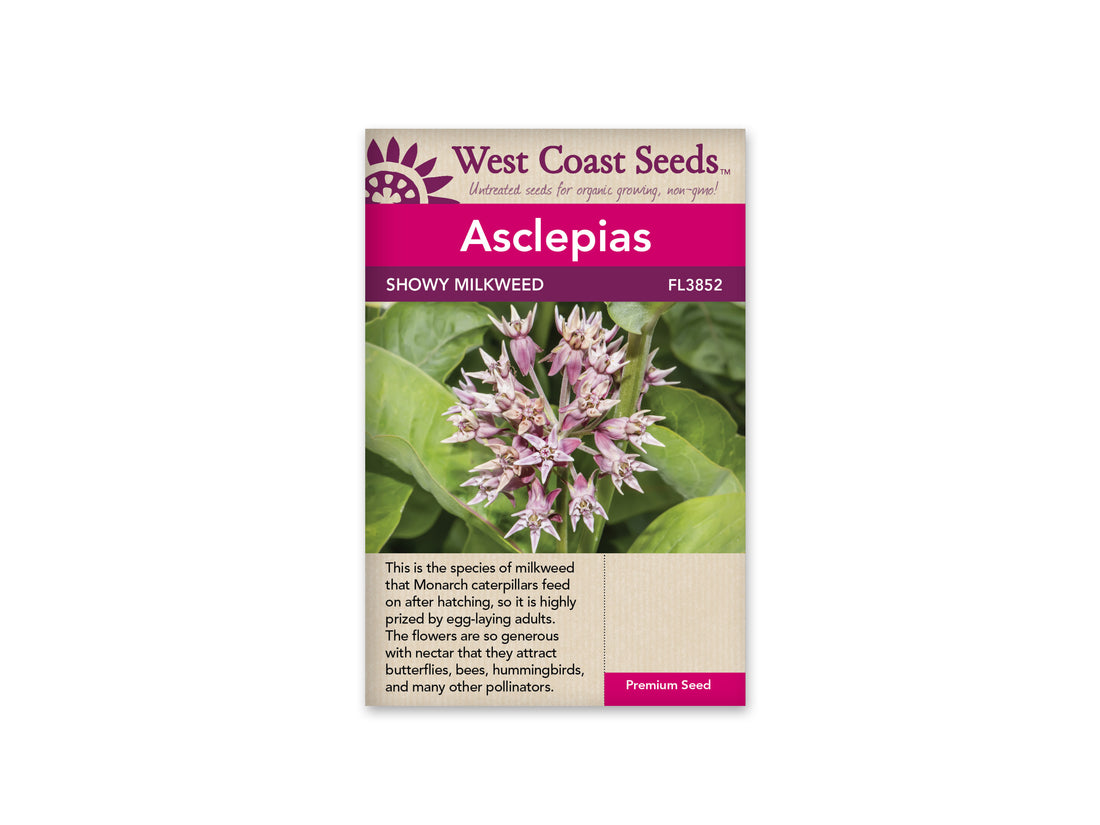 FL3852 Asclepias -Showy Milkweed
Asclepias speciosa. Native to western and central North America (including BC's Okanagan region), Showy Milkweed is the plant at the center of Monarch butterfly conservation efforts. This is the particular species of milkweed that the Monarch caterpillars feed on after hatching, so it is highly prized by egg-laying adults. The flowers are notoriously generous with nectar, so they attract a host of other butterfly species, as well as bees, hummingbirds, and many other pollinators. The plants grow to around 90cm (36") tall, with greyish green foliage topped by spherical clusters of pink flowers. Once the seed pods form, they can be cut and dried to good effect. Plant Showy Milkweed seeds anywhere to help with pollinator conservation.
Note: This species spreads by self-seeding as well as spreading its rhizomatous roots. In favorable settings, it can spread aggressively. For this reason, we recommend it for larger containers or for areas where it can be controlled through regular pruning. To avoid self-sowing, simply cut the seed pods off before they mature.
Showy Milkweed also happens to be pretty much deer-proof.
Perennial.
Food source for Monarch butterflies
Attracts pollinators of all kinds
Perennial
Deer-proof
Great for containers