Cardboard Nuc Box (Assembled)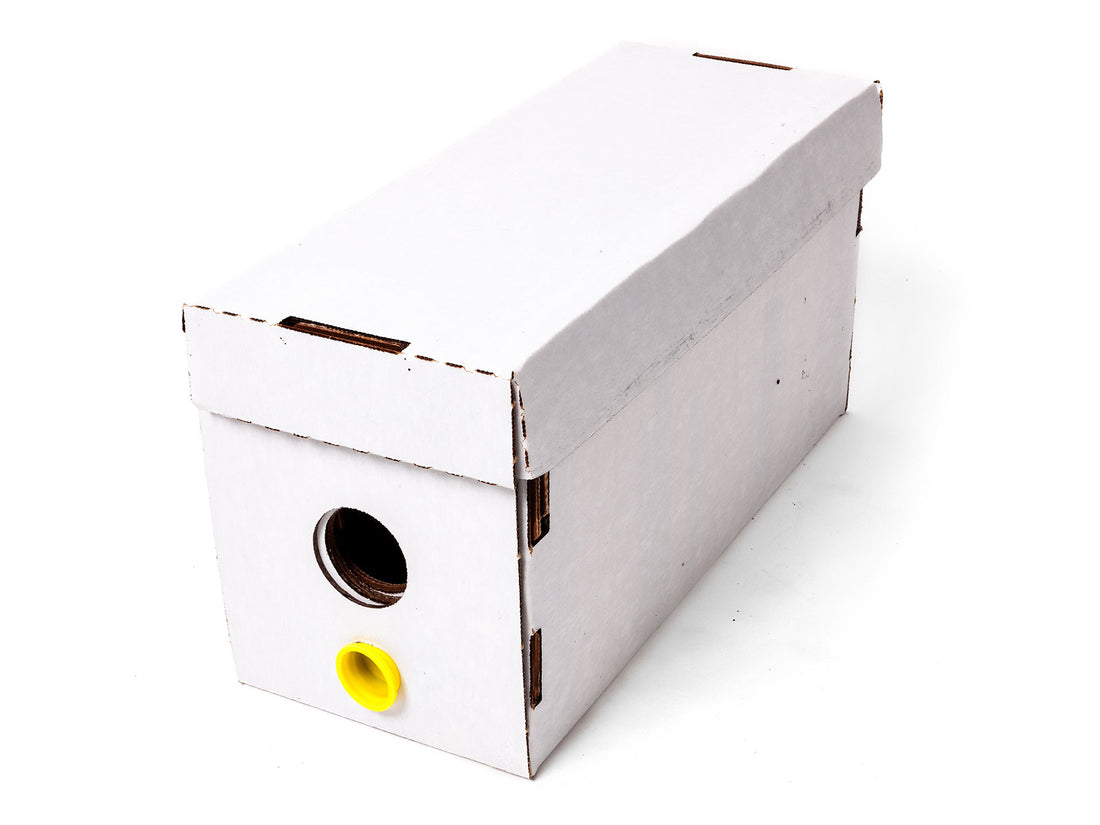 Cardboard Nuc Box (Assembled)
THESE NUC BOXES ARE ON SALE TO HELP US CLEAR OUT EXCESS STOCK - THIS IS A GREAT CHANCE TO STOCK UP!
This 5 frame cardboard nuc box has two pieces: the body of the nuc, and a lid. Mesh is included for additional ventilation. A very inexpensive alternative to a wooden nuc box, and extremely light. Great backup for swarm catching and luring. Box has been assembled.
Please note that this item takes up quite a bit of space in a parcel, so shipping costs may be more significant because of it.
WEIGHT: 1.42 kg DIMENSIONS: 56 x 24 x 26 cm SKU: Nuc01AS