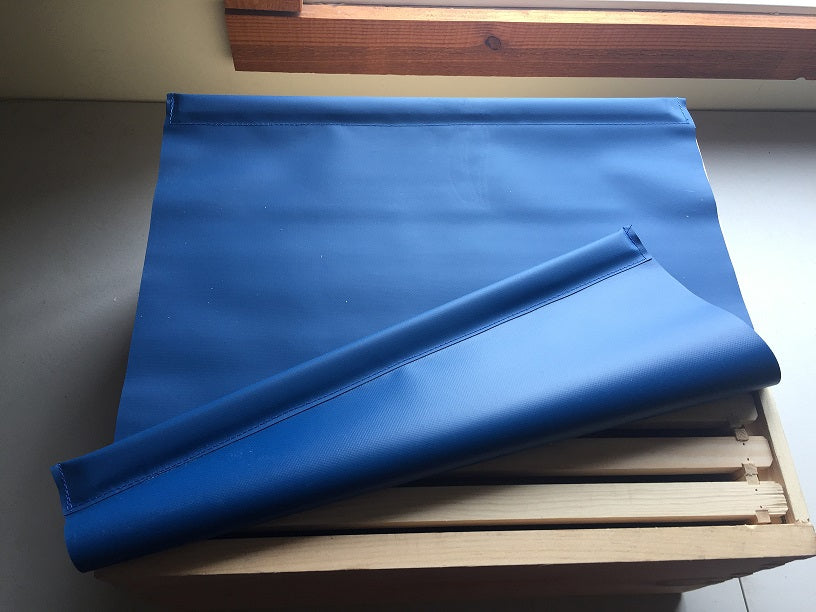 Keep your bees happy during inspections. To use, simply place the cover cloth over the top of the box. This allows the bees to stay in the dark, keeping them content as you look through your boxes and supers. It will also limit the number of bees on the top bars, which will help to reduce the crushing of bees when replacing boxes or hive covers.
If your smoker goes out during an inspection this is also a great back-up! Just place on the open top and the bees will typically settle down quickly in the darkness.
Washable with no shrinkage unlike the other canvas cloths on the market.
Measures 52cm x 49cm (20.5" x 19.25").
WEIGHT: 0.33 kg DIMENSIONS: 51 x 10 x 9 cm SKU: M04