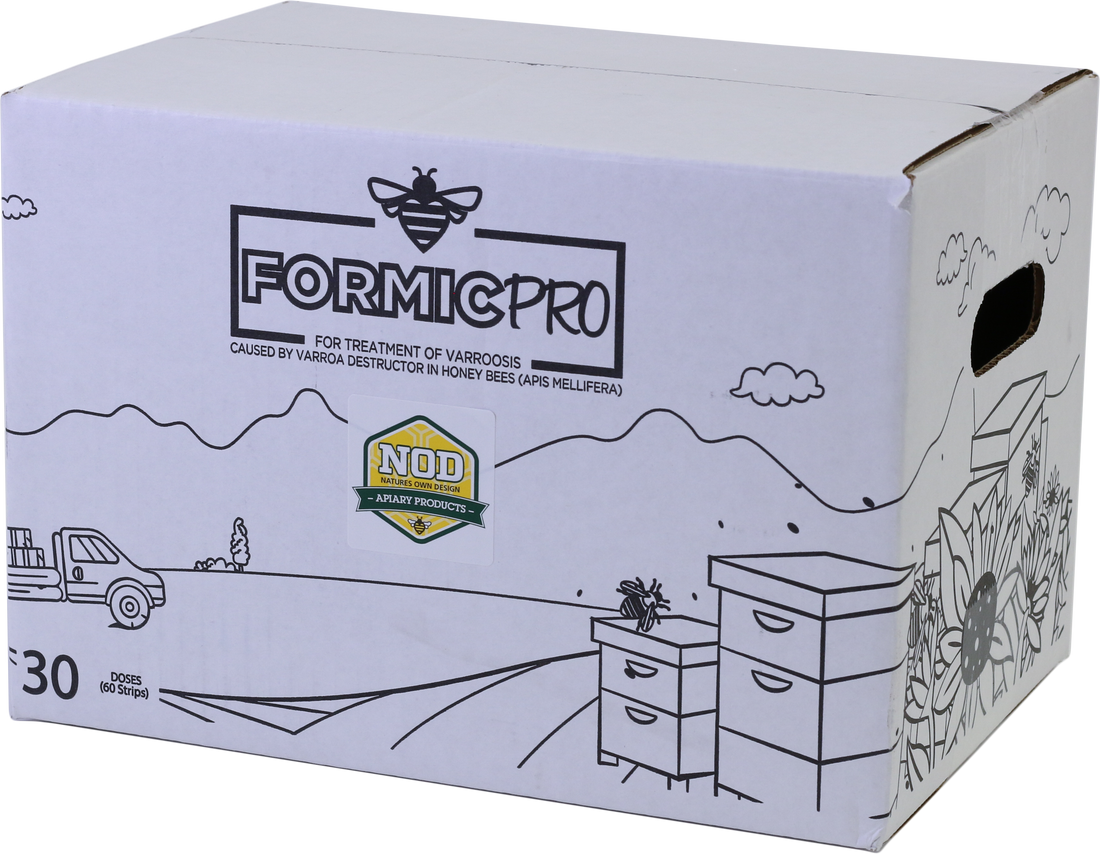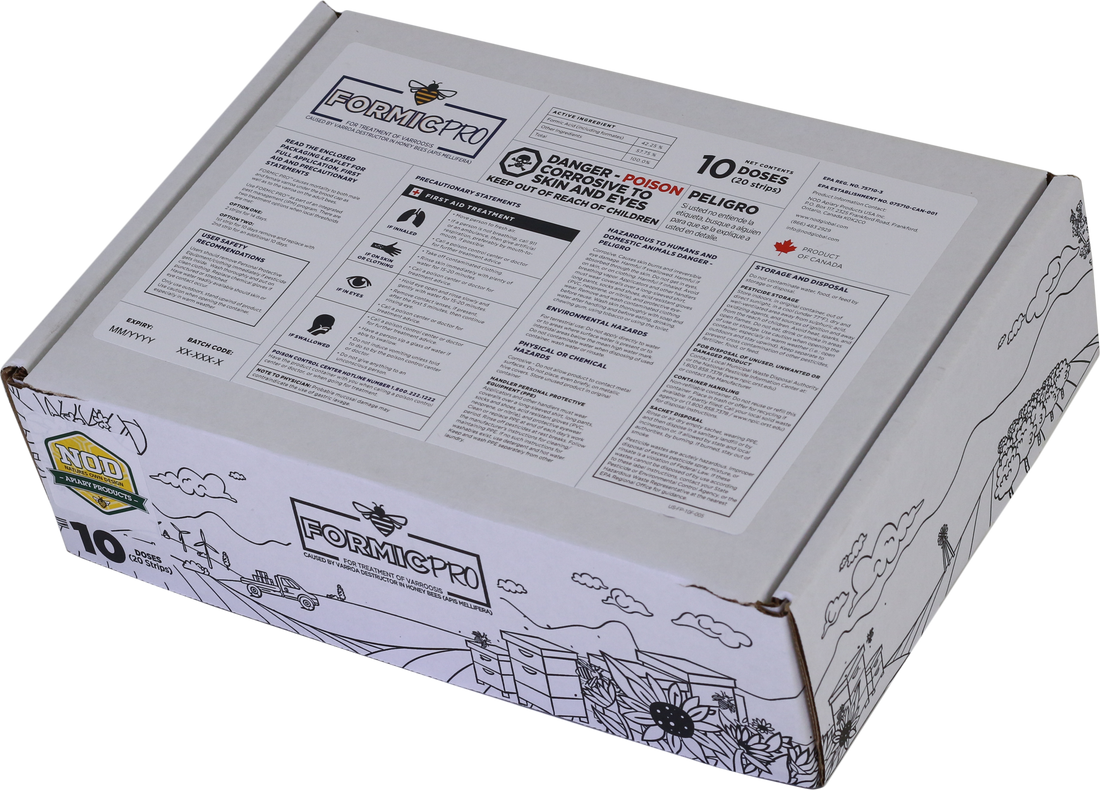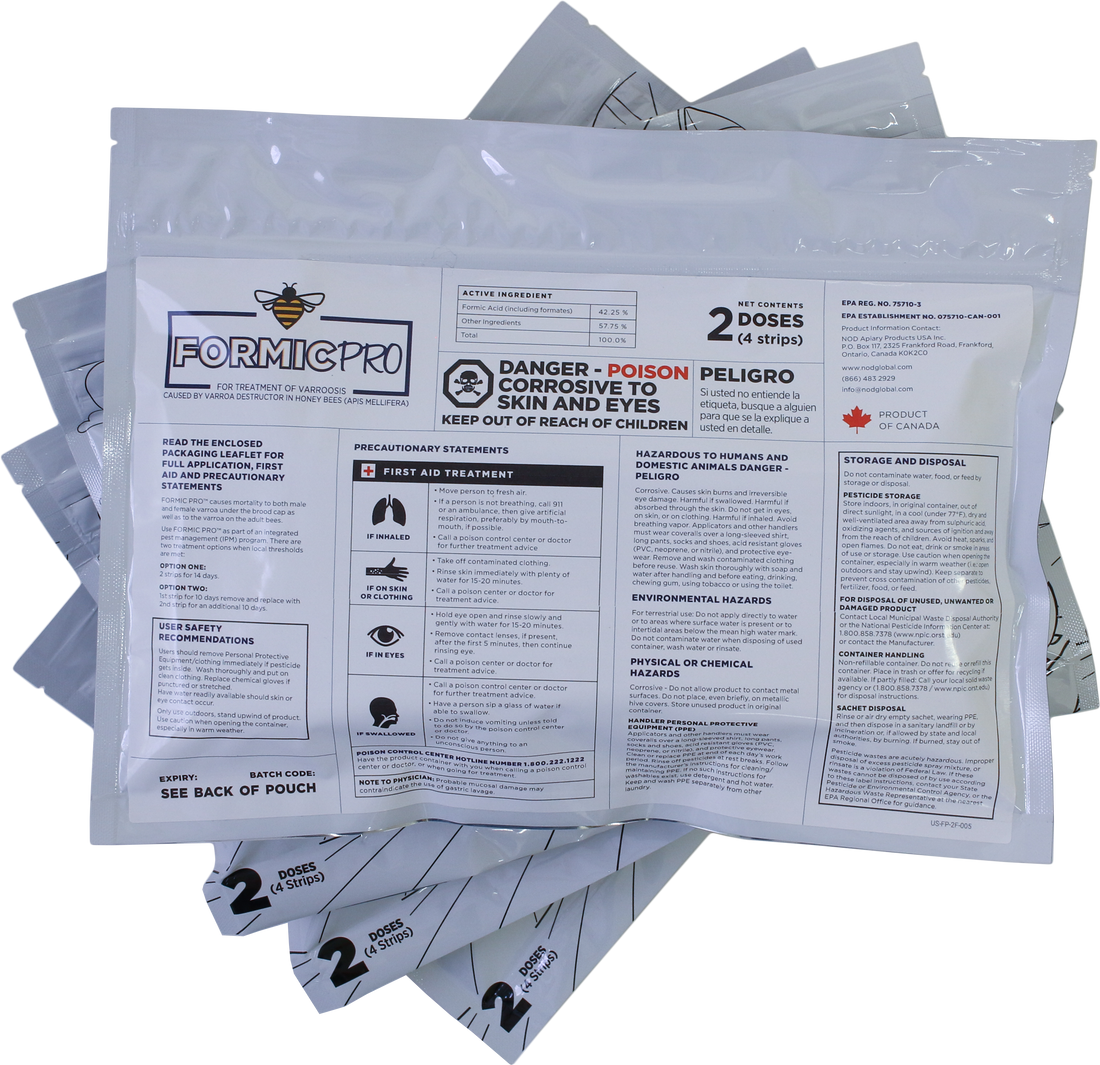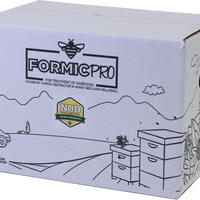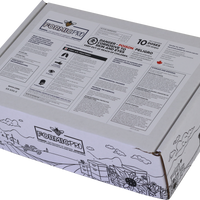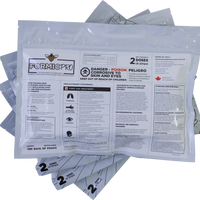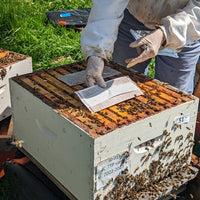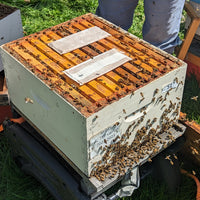 id:39526468485220,5:189.95,10:179.95
| Minimum Qty | Discount |
| --- | --- |
| Buy 5 + | Each $189.95 |
| Buy 10 + | Each $179.95 |
June 2023 Update: Our Spring order for Formic Pro is still pending due to extended delays since the start of 2023. We do not have a confirmed ETA at this time, but we hope they will arrive in time for late Summer / Fall treatments.
Formic Pro is a varroa mite treatment that uses formic acid as the active ingredient. It has two application options of either 14 days, or 20 days. When applied as intended Formic Pro has an 83-97% efficacy and kills mites under the cap and on the adult bees. For those customers familiar with Mite Away Quick Strips, this is a very similar product from the same manufacturer, however the product is much more stable for longer term storage.
All Formic Pro pads come with a field guide and safety data information in and/or on the packaging. Please review all information provided in and on the packaging prior to use.
NOD Apiary Products highlights the following features for your consideration: (source)
Residue Free: Treat during the Honey Flow. Formic Pro leaves no residues in wax or honey.
Ready to Use: Formic Pro is ready to use. No mixing required.
Natural: Formic Pro is made from all natural RAW materials.
Biodegradable: Formic Pro strips are made from all natural biodegradable materials and can be composted.
Quick Options: There are two treatment options when local thresholds are met: Option One: 2 strips for 14 days. Option Two: 1st strip for 10 days remove and replace with 2nd strip for an additional 10 days.
No Resistance: Formic Acid has been used for over 30 years without any known resistance.
Application Best Practices: (source)
NOD Apiary products provides an excellent video on Formic Pro, which can be viewed below.
*THIS IS NOT A REPLACEMENT FOR FOLLOWING LABEL INSTRUCTIONS. ALWAYS READ AND FOLLOW THE LABEL FOR SAFE AND EFFECTIVE USE.*
NOD Apiary provides the following best practice recommendations for application:
Monitor Mite Levels: Monitor your mite levels throughout the beekeeping season. Treat with Formic Pro when mite levels reach the threshold for your area. High mite infestations may require more than one treatment.
Check Expiry Date: Check the expiry date on Packaging. Slow release technology begins to degrade when the product expires and could lead to excessive bee mortality.
Storage: Store out of direct sunlight and in a dry location. Keep product in original container and tightly close lid. Store in a well-ventilated area, away from sulphuric acid, oxidizing agents, and sources of ignition.
Placement in Colony: Always place treatment on bottom brood box. Formic Pro is a brood treatment and is most effective when placed in the heart of the hive.
Temperatures: Optimal treatment temperatures for Formic Pro are between 50°-85°F/10°-29.5°C.
Ventilation: Remove entrance reducers. Bottom board entrances must be full width of the hive, minimum height ½ inch or 1.3cm and fully open for entire treatment. If colonies have permanently reduced entrances, set back the upper brood box by ½ inch or 1.3cm, or insert wedges between the bottom box and the bottom board to create a full entrance. Close off screen bottom boards for maximum efficacy. Do not consider open screen bottom boards as 'ventilation'; bees draw in air through the bottom entrance to ventilate the colony.
For more information on the 14-day vs 20-day application options, or to review a digital copy of Formic Pro's product label, field guide or Safety Data Sheet, please refer to NOD's website by clicking here.
Terms:
Please note that we cannot ship this product internationally. We can only ship within Canada. We will cancel orders for international shipping.
All medications & mite treatment products sold are FINAL SALE. We are not able to accept returns on these products.
WEIGHT: 10.4 kg DIMENSIONS: 31 x 23 x 36 cm SKU: MED23C