Foundation - Cut Comb Medium (Wax Only, No Wires)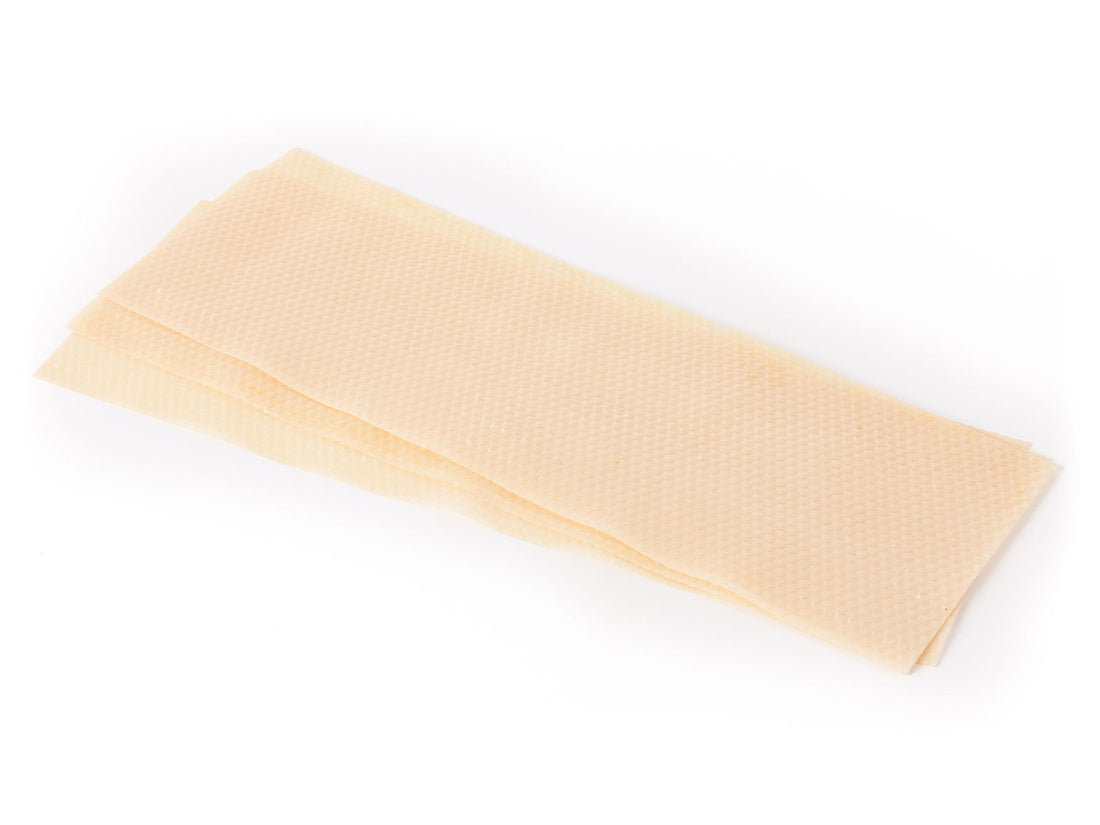 Foundation - Cut Comb Medium (Wax Only, No Wires)
This medium foundation is used for collecting delicious cut comb. No wires, just place in frame and allow bees to draw, fill and cap.

Handle with care- very delicate.
Please note that this is a fragile item. Couriers provide no insurance for this item, and unfortunately if damage occurs in transit there is no compensation. Ships fully at customer risk.
WEIGHT: 0.382 kg DIMENSIONS: 44 x 16 x 3 cm SKU: BB14NCC10