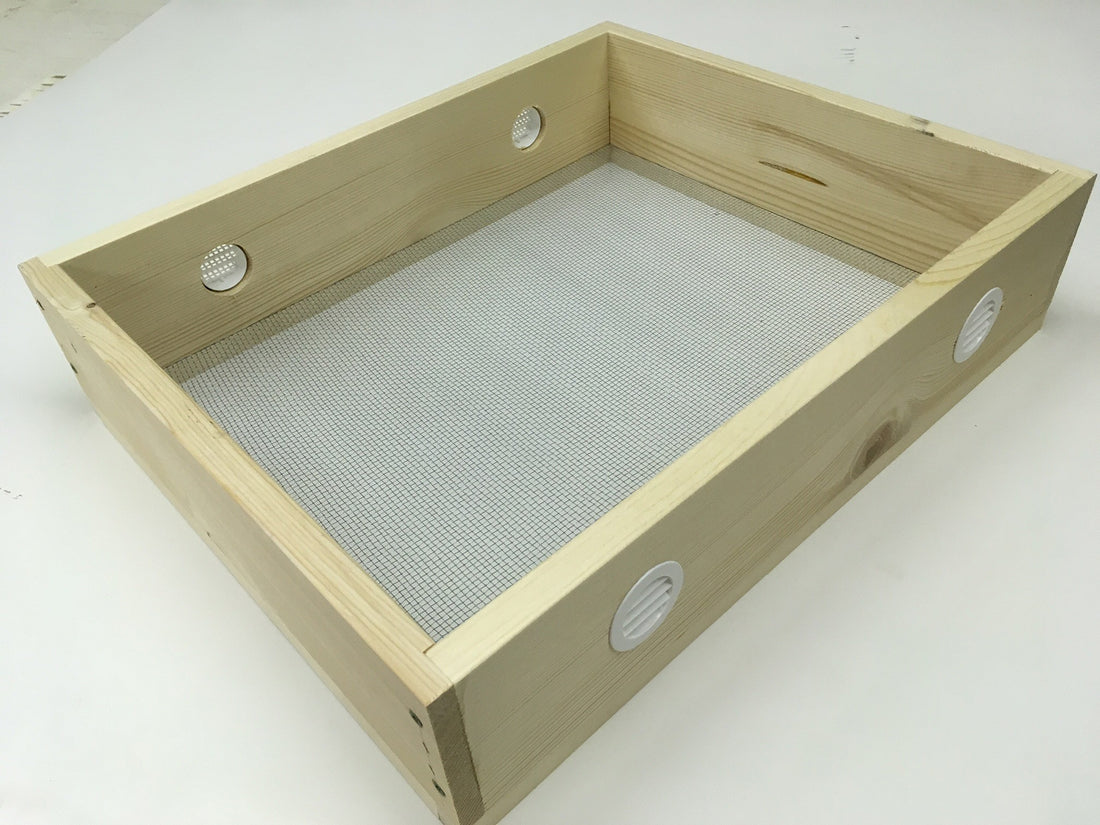 Quilt boxes are a helpful tool in the Winter season for adding insulating and absorbent material, to help conserve colony heat and reduce humidity in the hive. This helps the bees conserve energy, and prevents water from condensing and dripping inside the hive body.
4 vents (1 1/2″ diameter).
Bottom screen is 1/8″ x 1/8″ hardware cloth.
Size: 16 1/4″ wide x 19 7/8″ deep x 4″ high.