The Ultimate IPM Bottom Board (Clearance, Final Sale)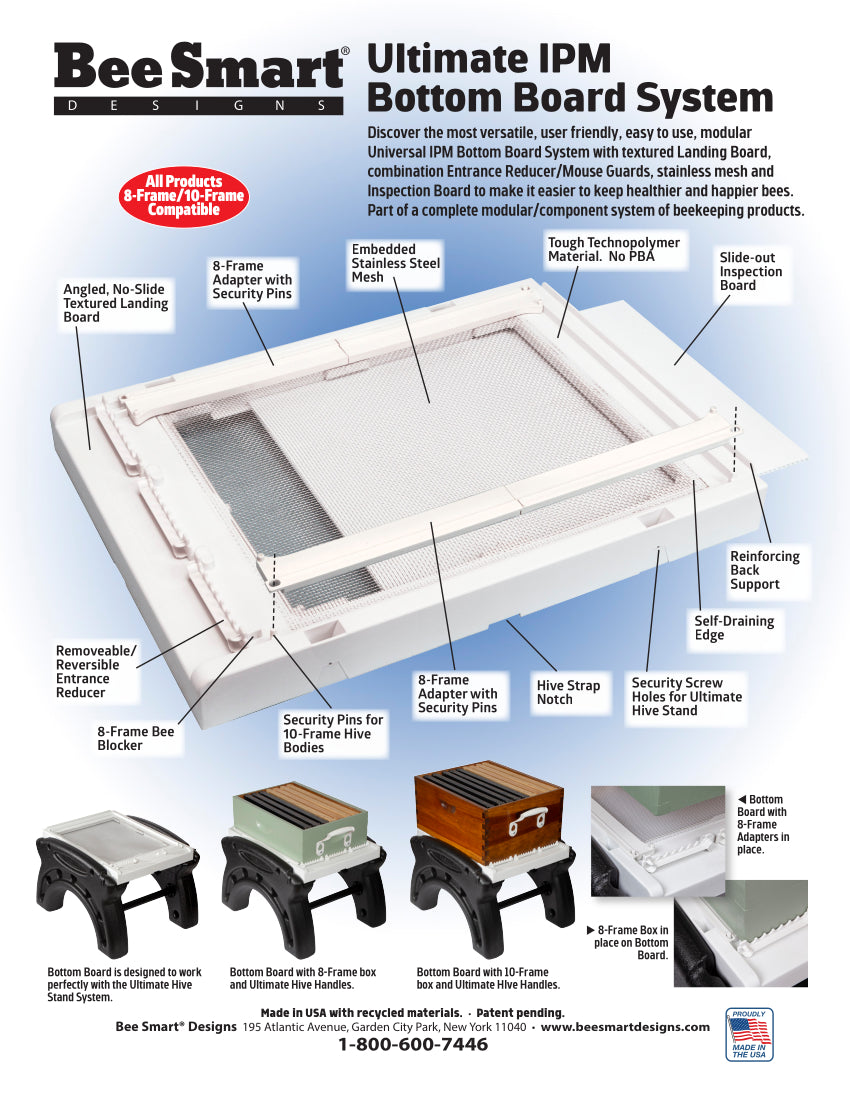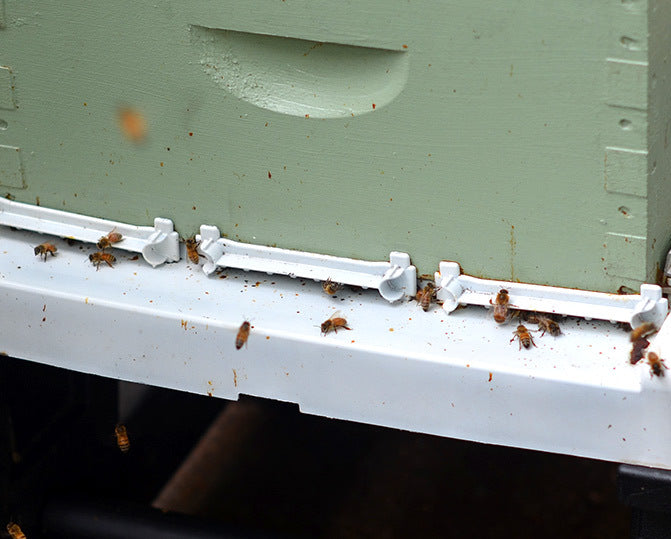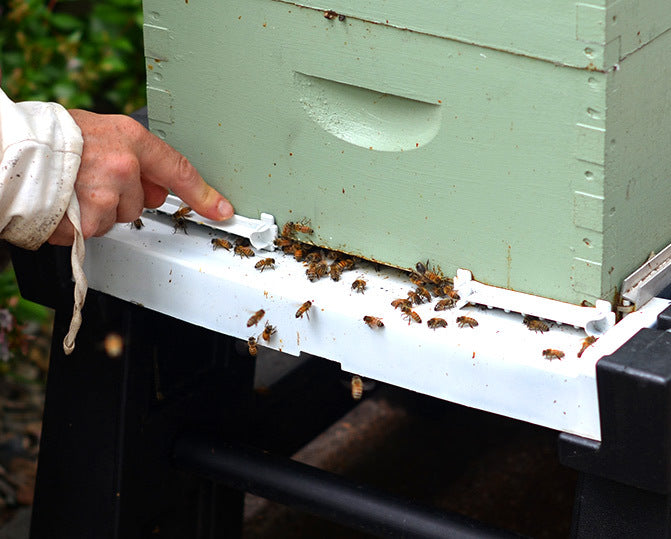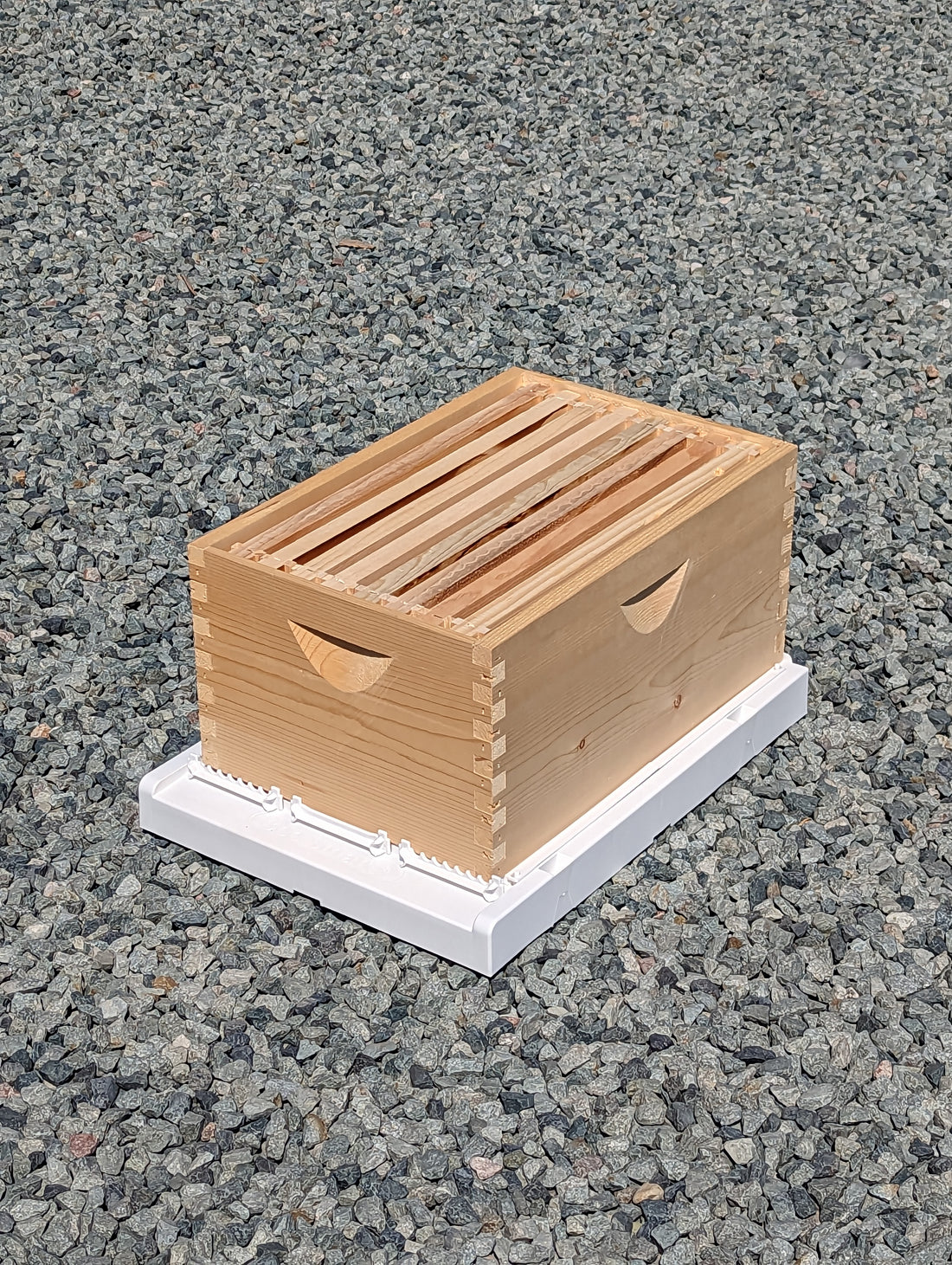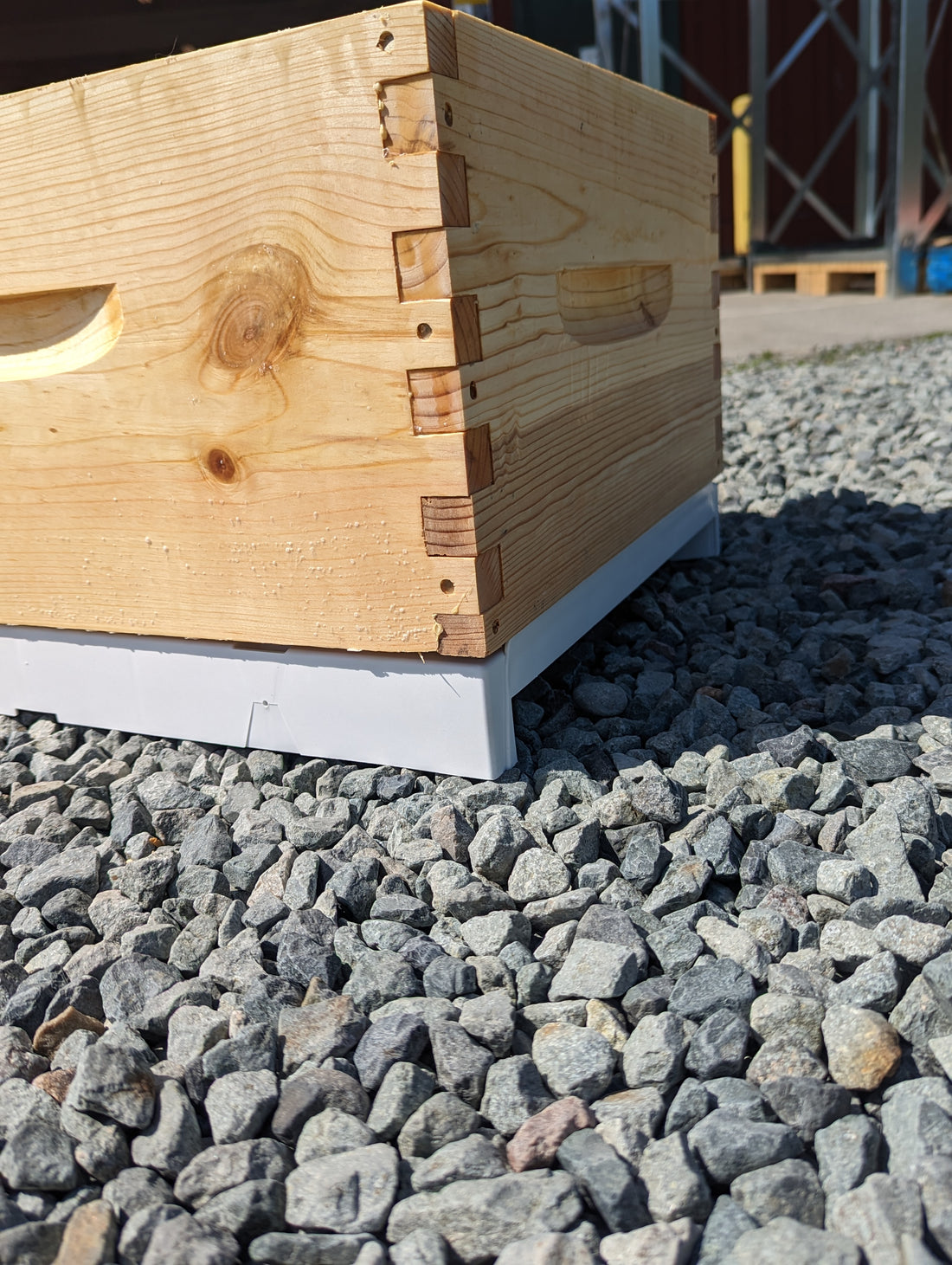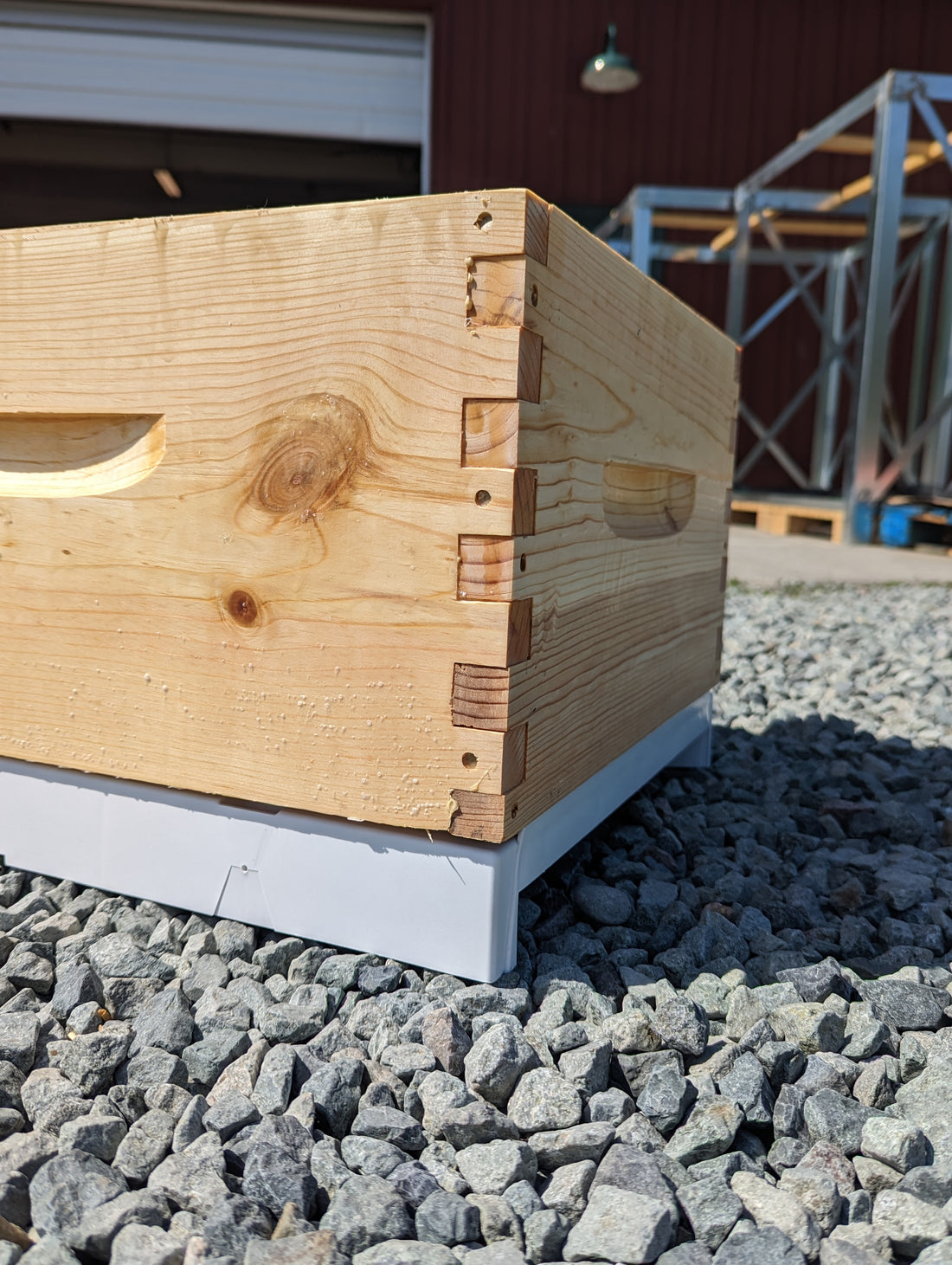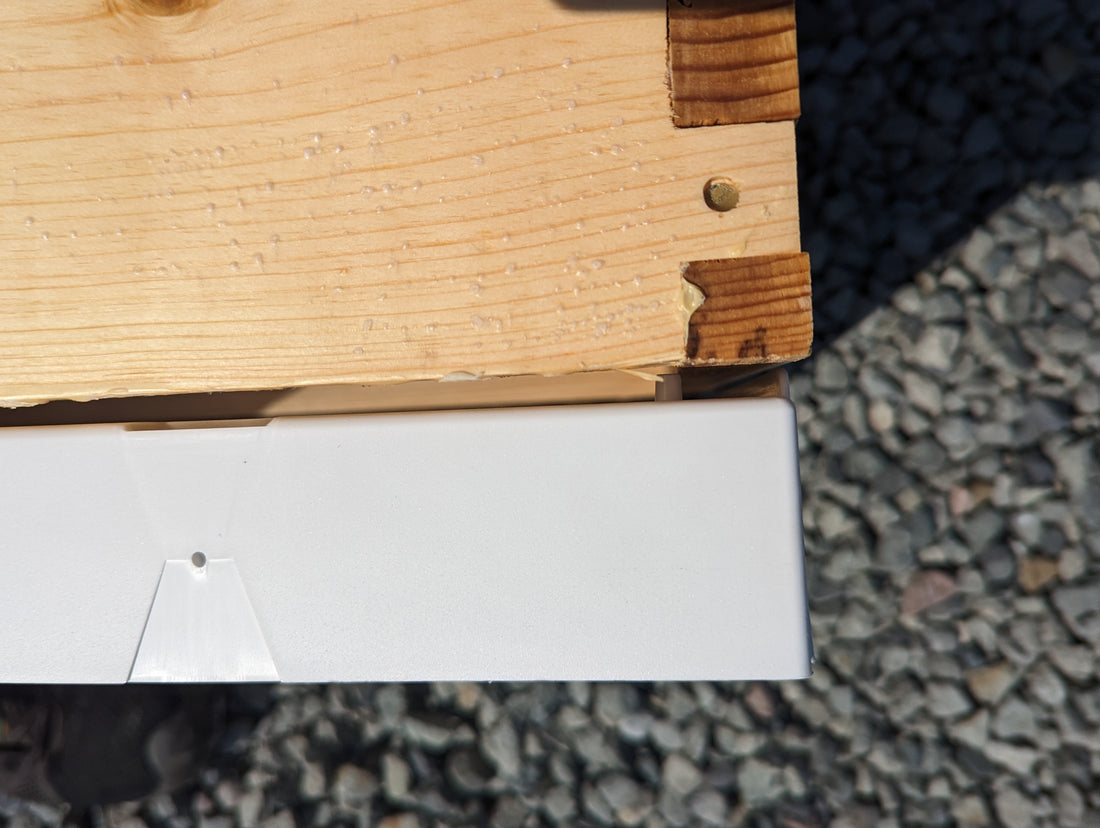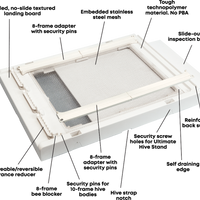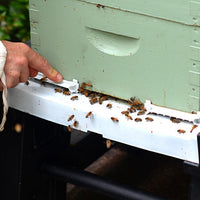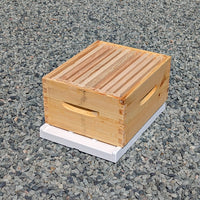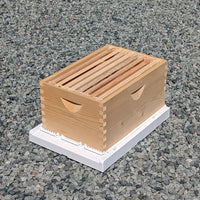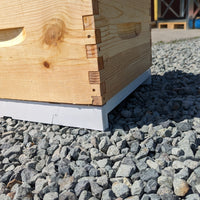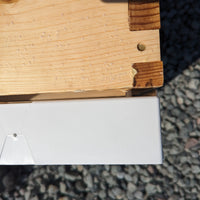 The Ultimate IPM Bottom Board (Clearance, Final Sale)
IMPORTANT NOTE: This product is not compatible with 7/8"+ thick Langstroth supers, which are the variety which we sell in store. Instead, it is designed for 3/4" supers. Most Canadian manufacturers are 7/8", which means that this product is not compatible with their boxes. However, if you run 3/4" (which is more typical from US suppliers), then this equipment is fully compatible. Some examples of what this equipment is compatible or not with:
Lewis & Sons: INCOMPATIBLE

Dancing Bee: INCOMPATIBLE

Mann Lake: COMPATIBLE

Dadant & Sons: COMPATIBLE
Due to this incompatibility with some of our equipment, this item is ON SALE and FINAL SALE. This is an excellent chance for somebody with compatible hardware.
---
Discover the most versatile, user friendly, easy to use, modular Universal Bottom Board System with everything you need to keep healthier and happier bees.
NOTE: Compatible with 3/4" thick boxes, NOT 7/8". Check your box dimensions before purchasing. Urban Bee's boxes for sale do not quite fit into the slots correctly. It would be possible to make 7/8" fit however if either: (1) the pins at the back are removed, or (2) the boxes to be fitted are slightly modified on the inside bottom. -- We have included some photos that show the slight gap formed at that back of the bottom board, when a 7/8" super is used.
Product Details
Standard model is 10-frame, with optional 8-frame adapters.
Includes 4-reversible Entrance Reducer/Mouse Guard for 3 openings
Entrance Reducers allows for ventilation when moving bees
Security pins keeps boxes from moving.
Includes slide out inspection board.
Self-draining design prevents build up of water.
Rounded inner corners restrict hiding places for Small Hive Beetles.
Textured and angled landing board for drainage and easier landing.
Optional ventilated winter board minimizes drafts and controls humidity.
Includes 2-way notches to hold hive straps for hassle free moving.
Virtually indestructable
Never needs painting
'Ready 2 Use'
'Made in USA', completely recyclable.
US PATENT NO. 10,856,531
3 Hive Openings Allow
For Maximum Versatility
Use in any combination:
Full Open
Mouse guard
Entrance reducer
WEIGHT: 1.406 kg SKU: BB05ULT