The Ultimate Robbing Screen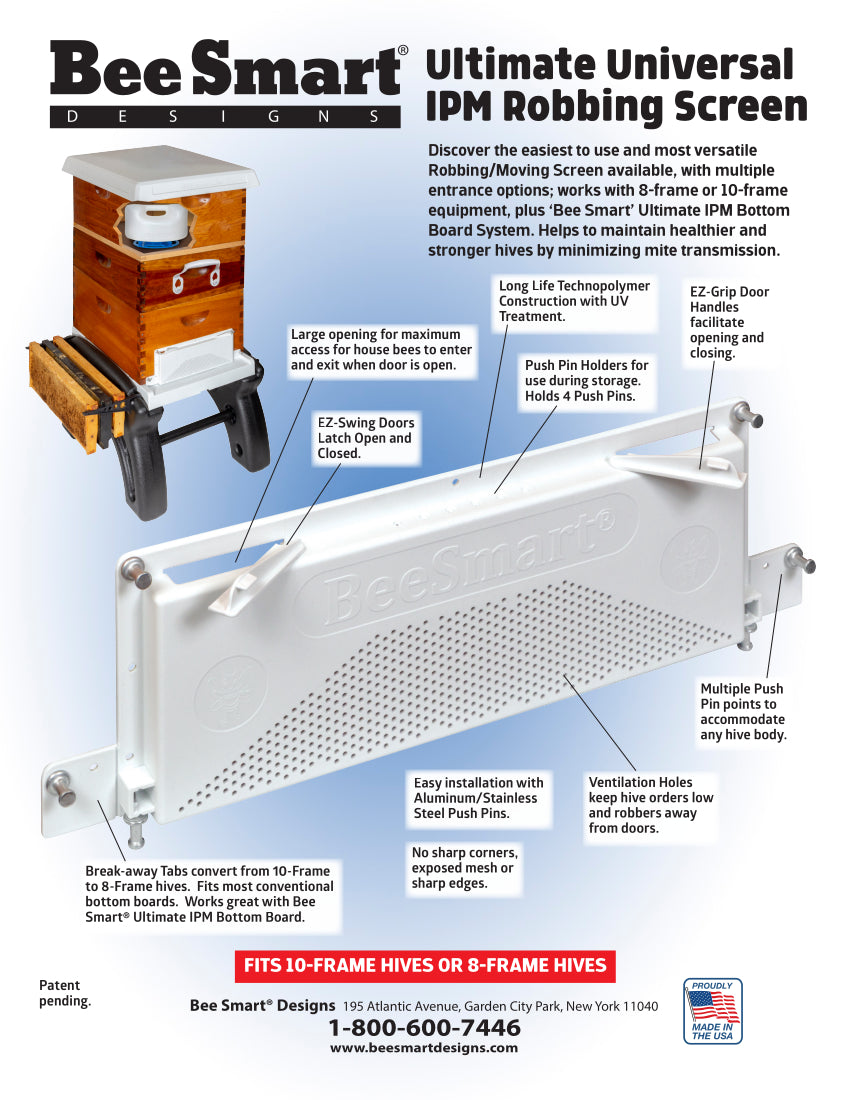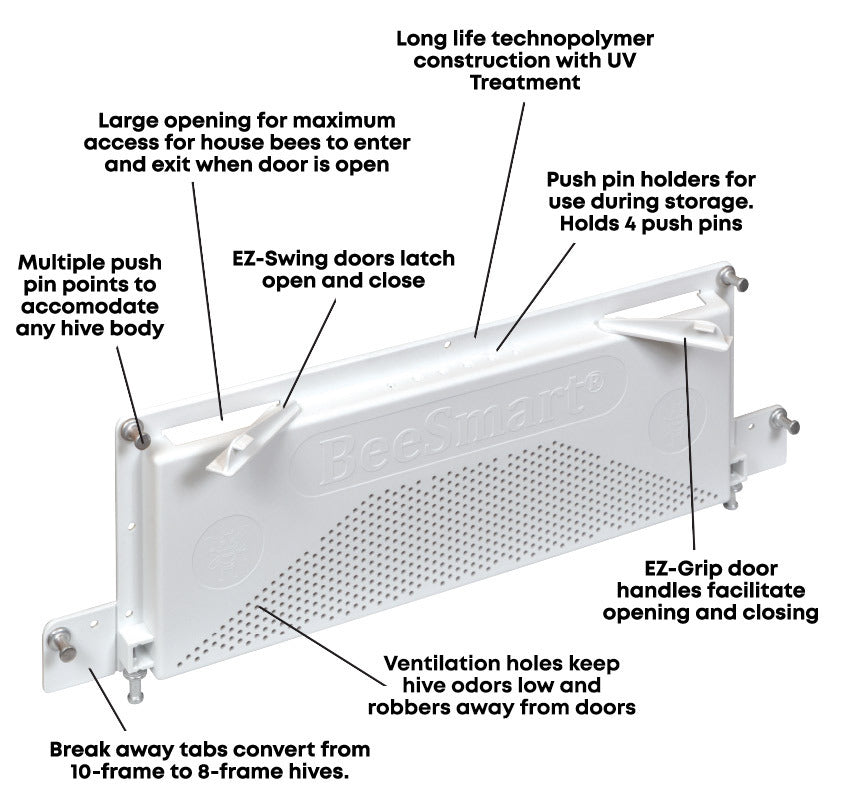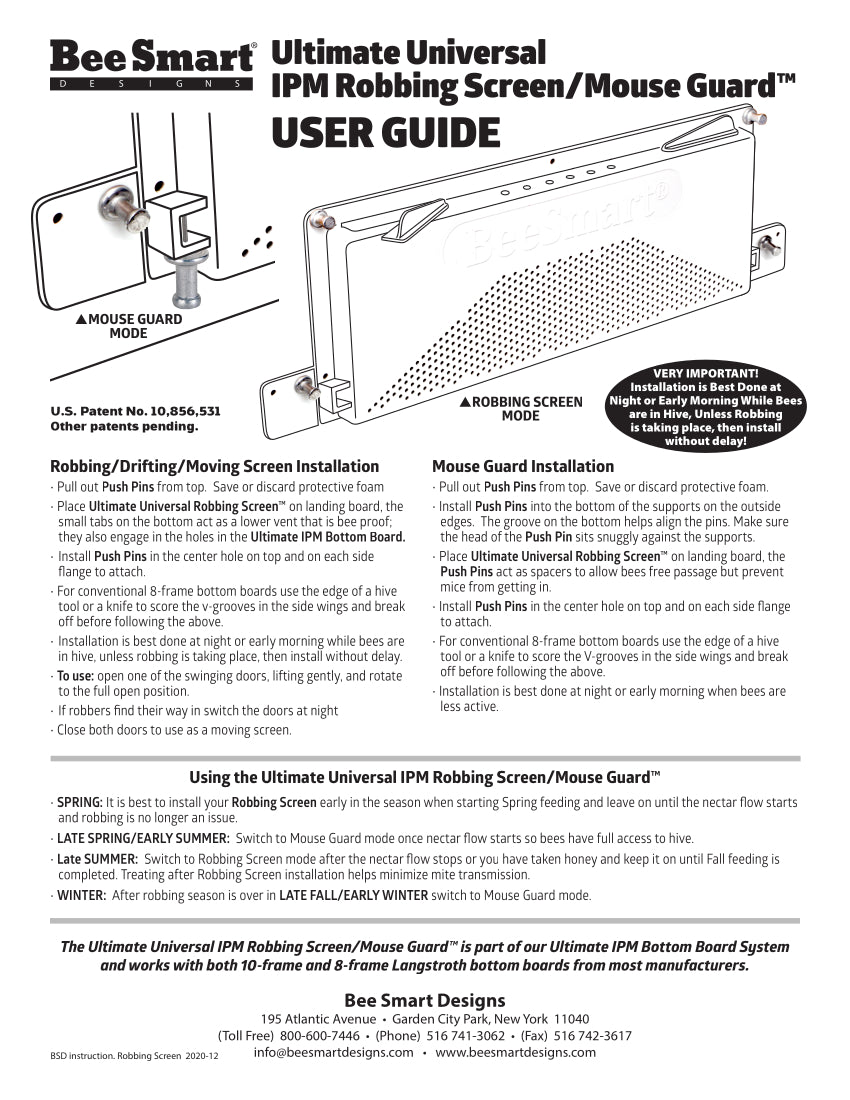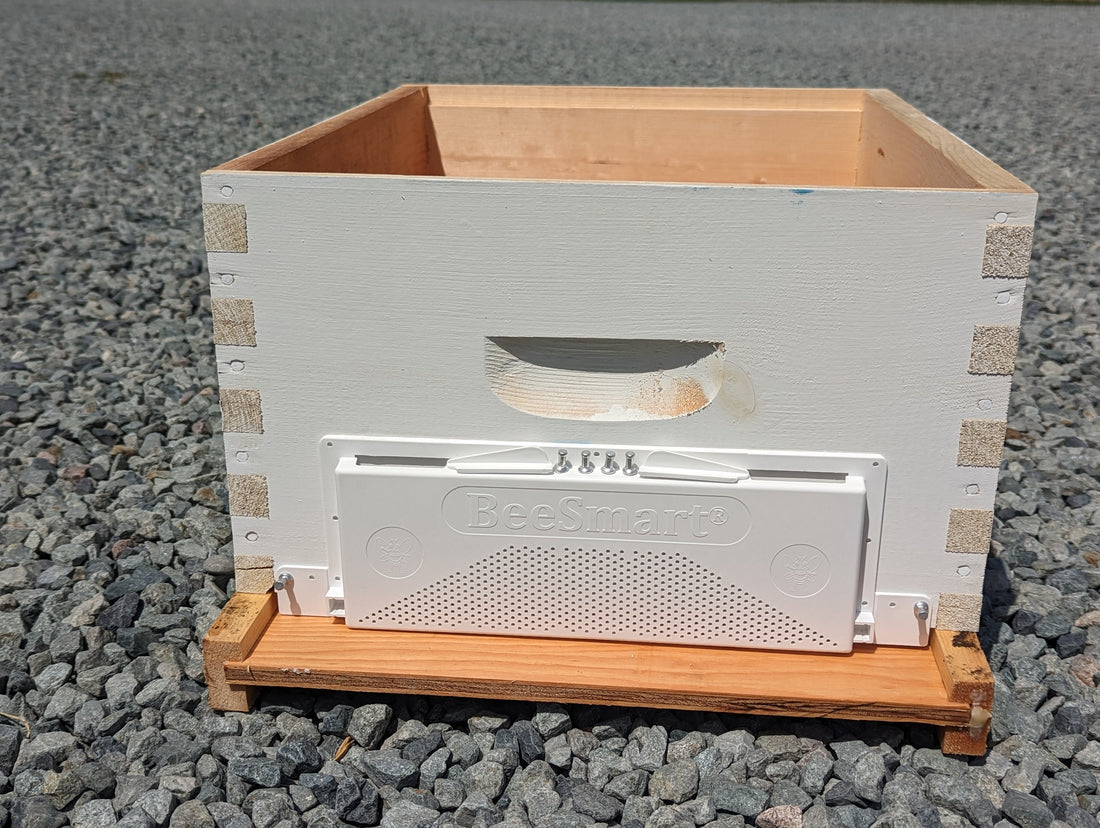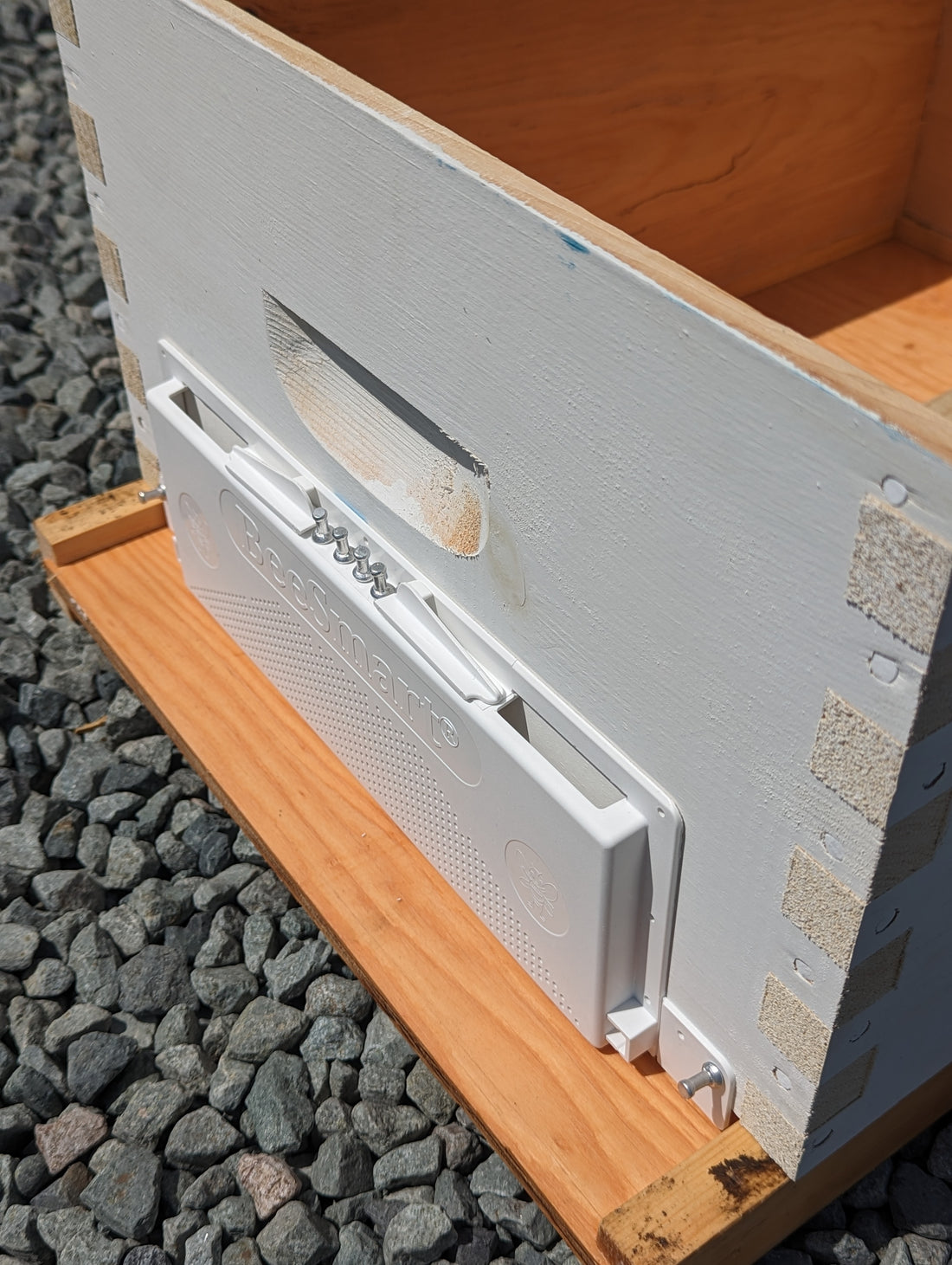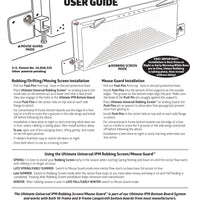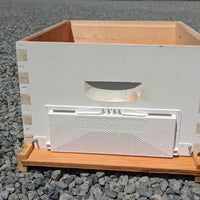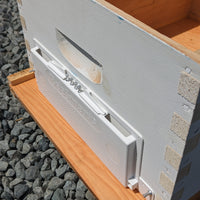 The Ultimate Robbing Screen
Discover the easiest to use and most versatile Robbing/Moving Screen available. Helps to maintain healthier and stronger hives by minimizing mite transmission.
Product Details
Dual Robbing Screen/Moving Screen.
Works with 8-frame or 10-frame equipment; removable sides.
Fits conventional bottom boards and Ultimate IPM Bottom Board.
Includes pins to fit BeeSmart® IPM Bottom Board or act as bottom vent on conventional bottom boards
2 independent entrances with separate gates to eliminate robbing.
Easy to grip gates latch 'Open' or 'Closed'.
Top entrances for maximum access for house bees.
Ventilation holes patterned to keep robbers away from gates, control odors.
Easy installation; Mounts with push pins. No Tools.
Optional strap for simple, fast mounting.
No sharp edges or corners; Never needs painting.
Engineering grade Technopolymer for long life and durability.
Proudly 'Made in USA'.
US PATENT NO. 10,856,531

 

+ Patent Pending
Helps Prevent Transmission
of Mites, Part of An IPM Plan:
Prevents mite re-infection of treated hives.
Prevents bees picking up mites from crashing hives.
Prevents varroa bombs from infecting other hives.
WEIGHT: 0.108 kg SKU: WASP07