FL3446A Wildflowers - Pacific Northwest Blend - 5g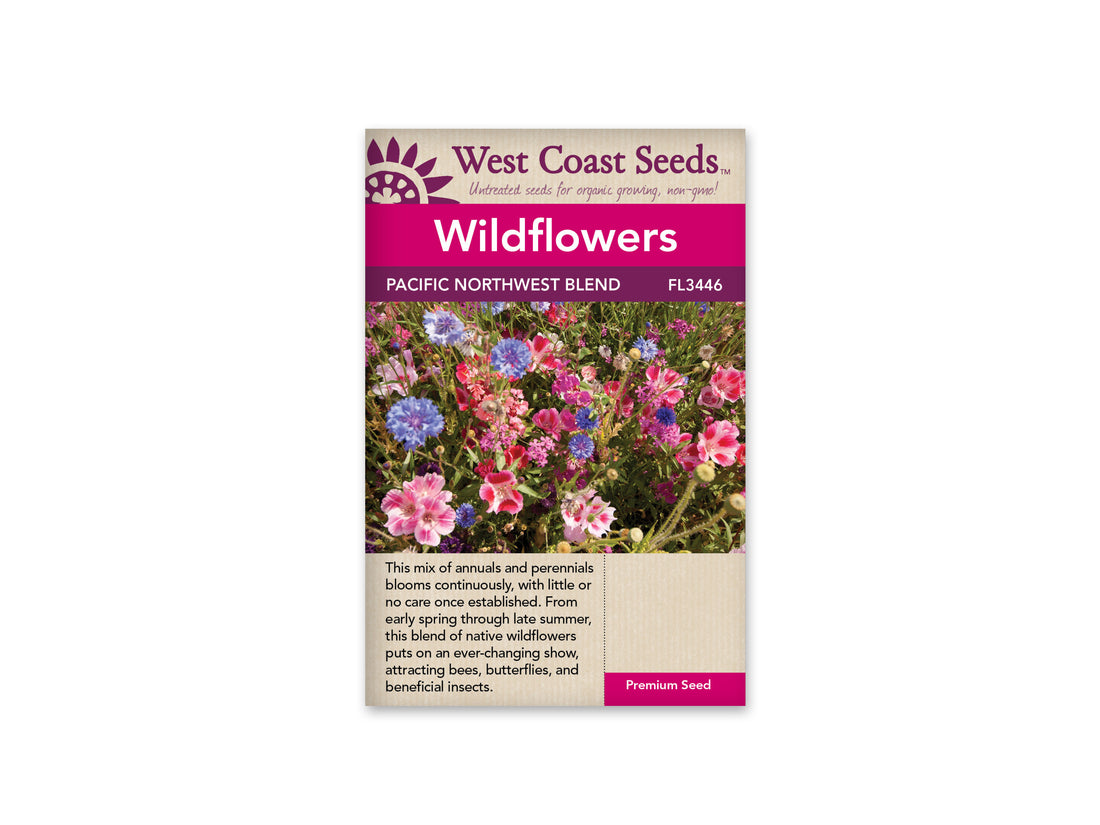 FL3446A Wildflowers - Pacific Northwest Blend - 5g
This mix of annuals and perennials blooms freely in the sun with little or no care once established. Beginning in the early spring and continuing through the summer this blend provides a changing show of colours and textures. Pacific Northwest wildflower seeds are a magnificent blend. Sow in March and April for best results, or plan a fall sowing. Break up the soil in the area you want to plant and scatter the seeds lightly. Be sure to keep the planted area moist until germination. This is usually not hard to accomplish in the rainy Pacific Northwest.
Annuals and Perennials
Recommended rate of application: 141g per 1,000 square feet.
Click here to learn more about Wildflowers & Regionality
Mix of annuals and perennials
Attracts beneficials
Suitable for containers
Easy to grow
Long lasting blooms